Nigeria Street Children

It is estimated that there are over 100,000 children living on the streets of Lagos in Nigeria alone, with many more living 'in' the streets, that is children who beg and steal, but have homes to return to each night. Whilst there is obvious sympathy for the events that led to them living this lifestyle, inevitably they end up extorting money from pedestrians and motorists alike. Known locally as 'Area Boys', gangs of these Nigerian street children hang around bus stops, markets and main roads menacing others for money. Many end up in prisons without charge just to keep them off the streets and, without anyone to advocate for them, are further brutalised and exploited. Others make their money by washing cars or peddling their wares, often stolen and normally drugs (a recent survey found that 12.2% of these street children dealt drugs and a further 60.3% were addicts themselves.) Some bribe legitimate traders to leave them in peace.

One boy who has been living on the streets of Lagos since he was just ten commented "I have two sisters that I have not seen in five years, I have smoked Indian hemp like other boys of my age, got beaten by bigger boys, robbed of my money, took my bath in the canal and slept under the bridge. The good thing is that I am alive!" Come nightfall these street children retire to abandon buildings, schools and under bridges for safety. Their parting shot to those they have taken money from is often "May your son never be like us".

Children end up on the streets of the former Nigerian capital and other cities for a range of reasons, from being abandoned by parents who can't afford to keep them (over 65% of the country's population live under the poverty line and half of those live in abject poverty) to family breakdown, violence and abuse. 1.2 million Nigerian children have lost parents due to AIDS so have to fend for themselves when wider family member's aren't prepared to commit to their care, and, more disturbingly thousands of Nigerian children are accused of witchcraft. Those who aren't murdered after being accused, find themselves expelled from the family home and have to survive on the streets. The chart below shows the results of a survey undertaken with Nigerian street children exploring major issues and family contact while the video below documents the life story of one Nigerian boy who became homeless and was forced to live on the streets along with projects and programs working with street children in Nigeria.
| | | | |
| --- | --- | --- | --- |
| Major Issue for Nigerian Street Children | Boys | Girls | Total |
| Parental death/no carer | 34.5% | 3.6% | 38.2% |
| Parents separated | 17.5% | 0.7% | 18.2% |
| Poverty | 9.1% | 1.8% | 10.9% |
| Ill-treatment at home | 1.8% | - | 1.8% |
| Illiteracy/truancy | 30.9% | - | 30.9% |
| | | | |
| --- | --- | --- | --- |
| Family Contact | Boys | Girls | Total |
| Frequent | 2.9% | 1.8% | 4.7% |
| Rare | 30.9% | 2.9% | 33.8% |
| Never | 60.7% | 0.7% | 61.4% |
---
Nigeria Street Children: Street Child



Street Child is working to provide all children living in North East Nigeria with a safe environment within their homes and communities where they can, grow, learn and develop.
---
Nigeria Street Children: Street Child Care & Welfare Initiative



The Street Child Care & Welfare Initiative in Nigeria works to improve and protect the right and lives of vulnerable street children through participatory education, sports, social and health awareness, while ensuring adequate rehabilitation and long term reintegration.
---

Info, facts and figures about children in Nigeria and the challenges they face.
---
---
Nigeria Street Children: Child Sponsor Nigeria



Details of how to sponsor children in Nigeria with Nigerian child sponsor organisations, charities, programs and projects.
---
Nigeria Street Children: Volunteer in Nigeria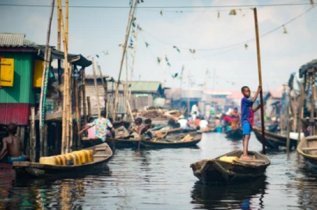 As well as sponsoring a child why not explore volunteering opportunities in Nigeria?
---
Nigeria Street Children: Nigeria Profile


/p>

In another of our African country profiles, find out all about Nigeria in a series of information articles, latest daily news, videos, and images together with volunteering and child sponsorship opportunities.
---
---