Volunteer Work Niger

You know that there aren't going to be many volunteer work placements on offer in Niger when you hear that even the Peace Corps pulled out in 2011 having had a presence in the country since 1962. It was simply too unsafe for them to work following a succession of unstable governments since independence, rebellions in the north of the country and a general state of unlawfulness particularly in rural areas. It will therefore come as little surprise that Niger is ranked in bottom 189th place of all countries and territories in the world in 2019 in terms of life expectancy, literacy, access to knowledge and the living standards of a country with a life expectancy of 62.02 years (2018).

In the unlikely event you were ever to volunteer in Niger you would find a country where thousands live in slavery, diarrhoea and typhoid fever are rampant due to a virtually non existent water and sanitation system and ill health is rife. Most of Niger's population live in poverty and their homes are small, over crowded, mud brick huts. Previous work projects in Niger have focused on agriculture, business development, education, environment, health and HIV/AIDS and well as youth projects, however pretty much the only volunteer organisation on the ground in Niger at present is the ever robust Red Cross.

Please note that many volunteer opportunities in Niger were disrupted by the COVID-19 pandemic which led to the permanent closure of some volunteer opportunities and restrictions on others. Hopefully things are now beginning to return to normal. If you run or know of a volunteer work project in Niger let us know by contacting us here. We look forward to hearing from you!
---
Volunteer Work Niger: The Lighthouse Project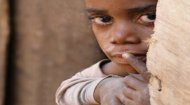 In a shameless bit of self-promotion, read this novel by the African Volunteer Network team about volunteering in Uganda. "Well worth the read especially for those working with non-profits abroad. In fact, it should be required reading."
---
Volunteer Work Niger: Red Cross



Humanitarian support during the recurring droughts that includes both money and seed distribution.
---
Volunteer Work Niger: Galmi Hospital



Volunteer work at a hospital in the remote Hausa area of Niger at the edge of the Sahara Desert.
---
---
Volunteer Work Niger: Rain4Sahara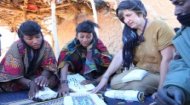 Volunteer work opportunities in rural Niger providing counselling and teaching of girls from Nomadic families.
---
Volunteer Work Niger: Catholic Agency for Overseas Development



Volunteer work includes organising seed fairs, so that farmers can get seeds to plant in the next farming season, and supporting refugees who have fled from conflict in Libya and Mali.
---
Volunteer Work Niger: Cure International



CURE Niger is the only hospital in Niger offering specialty surgical care for physically disabled children with a variety of conditions.
---
---
Volunteer Work Niger: Sponsor Children in Niger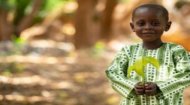 Another way to volunteer in Niger is to do so by sponsoring a child there. Details of how to sponsor a child in the country with Niger child sponsor organisations, charities, programs and projects.
---
Volunteer Work Niger: Niger Country Profile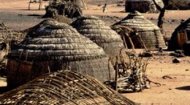 In another of our African country profiles, find out all about Niger in a series of information articles, latest daily news, videos, and images together with volunteering and child sponsorship opportunities.
---
---