Child Sponsor Niger

Whilst a government is technically in power in Niger, its reach barely touches the majority of the country where for most there are not even basic services. Niger is in 189th place out of 189 countries and territories in 2019 when ranked in terms of life expectancy, literacy, access to knowledge and the living standards of a country with a life expectancy of 62.42 years (2019). The average age in Niger is just 15 years old, with just under half the population being aged 0 -14 years old.

Most of Niger's population live in poverty and their homes are small mud brick huts, over crowded and without any basic services such as electricity, sanitation or water. In fact, 64% of the country's village population lack access to safe water, with what water being available at risk of contamination due to an almost non existent sanitation systems outside urban areas causing many illnesses including diarrhoea and typhoid fever. Those who survive early childhood are at risk of exploitation and human trafficking for a life of begging, enforced working in in gold mines, domestic servitude and also for working in agriculture and stone quarries.

In fact an estimated 8,800 to 43,000 people in Niger live under conditions of traditional slavery. This already bleak situation is compounded by regular Tuareg rebellions and droughts across the region that destroy crops and animals; their only source of subsistence living. Whilst the volunteer sector in Niger is not well developed, there are a number of child sponsor programs in the country that focus on building schools, providing food aid and supplies such as seeds to develop sustainable farming methods, improving access to safe water supplies and providing care to orphaned and abandoned children. You can help when you sponsor a child in Niger.
---
Child Sponsor Niger: The Lighthouse Project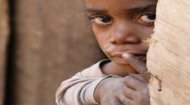 In a shameless bit of self-promotion, read this novel by the African Volunteer Network team about volunteering in Uganda. "Well worth the read especially for those working with non-profits abroad. In fact, it should be required reading."
---
Child Sponsor Niger: SOS Children's Villages



With SOS Children, you can help orphaned and abandoned children when you sponsor a child in Niger.
---
---
Child Sponsor Niger: WorldVision



An established program where you can exchange cards, letters and photos with the child you sponsor in Niger.
---
Child Sponsor Niger: Remember Niger Coalition



Through a holistic approach and by working side-by-side with our Nigerien partners, who own and operate their schools, we are able to ensure that more children receive a high-quality education in Niger, the least developed country in the world.
---

With Plan you form a unique connection with a named child and their family when you sponsor a child in Niger.
---
---
Child Sponsor Niger: Volunteer in Niger



As well as sponsoring a child why not explore volunteering opportunities in Niger?
---
Child Sponsor Niger: Niger Country Profile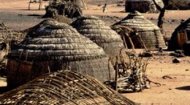 In another of our African country profiles, find out all about Niger in a series of information articles, latest daily news, videos, and images together with volunteering and child sponsorship opportunities.
---
---