Volunteer Work Ivory Coast
<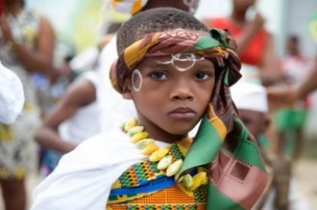 The Ivory Coast or, as it would prefer to be called, the Republic of Cote d'Ivoire, is an example of Africa gone wrong insofar as, following independence, it was a safe, secure and economically viable state unlike so many of its neighbours, yet threw all of that away through greed and corruption to make itself a failed state by the turn of the last century. Today the Ivory Coast is ranked in 162nd place out of 189 countries and territories in 2019 in terms of life expectancy, literacy, access to knowledge and the living standards of a country. Life expectancy stands at 57.42yrs (2018) and infant and under five mortality rates are among the highest in the world. Violence against children is commonplace, being seen as a cultural norm and grinding poverty affects most of the population, many of who are still displaced from the wars.

Given the instability in the Ivory Coast, and what stability there is often enforced by outside peacekeepers, the volunteer work sector does not exactly flourish there. Rather much work reflects the chaos of the country focussing on infrastructure rebuilding, providing emergency and humanitarian aid and relief and working with the hundreds of thousands of orphaned and abandoned children, some through war, some through HIV/AIDS. There are also health care and educational/teaching volunteer work volunteer opportunities in the Ivory Coast.

Please note that many volunteer opportunities in Ivory Coast were disrupted by the COVID-19 pandemic which led to the permanent closure of some volunteer opportunities and restrictions on others. Hopefully things are now beginning to return to normal. If you run or know of a volunteer work project in Ivory Coast let us know by contacting us here. We look forward to hearing from you!
---
---
---
---
---
---
---
---
---
---
---