Volunteer Work Eswatini

Most volunteer work in Eswatini focuses on the 100,000 children who have been made orphans through AIDS and rolling out health care and prevention schemes ~ in fact Eswatini is recognised as a leader in responding to AIDS although some suggestions such as any of the population testing positive should be marked with a permanent logo on their buttocks as proposed by one MP so that "before having sex with anyone, people will have to check their partners' buttocks before proceeding" weren't implemented. Despite this suggestion being vetoed, the World Health Organisation has praised Eswatini for its "high level of political commitment" in managing HIV in the country.

Please note that many volunteer opportunities in Eswatini were disrupted by the COVID-19 pandemic which led to the permanent closure of some volunteer opportunities and restrictions on others. Hopefully things are now beginning to return to normal. If you run or know of a volunteer work project in Eswatini let us know by contacting us here. We look forward to hearing from you!
---
Volunteer Work Eswatini: The Lighthouse Project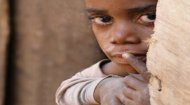 In a shameless bit of self-promotion, read this novel by the African Volunteer Network team about volunteering in Uganda. "Well worth the read especially for those working with non-profits abroad. In fact, it should be required reading."
---
Volunteer Work Eswatini: All Out Africa



All Out Africa is an Eswatini organisation well well known for their volunteer projects across southern Africa, offering a variety of social volunteer projects and sports volunteer projects that make a real difference to local communities as well as conservation volunteer projects in Eswatini.
---
---
Volunteer Work Eswatini: Shamba Trust



Helps empower disadvantaged women and children in Eswatini affected by HIV/AIDS.
---
Volunteer Work Eswatini: SKRUM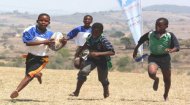 Volunteer rugby coaching in Eswatini together with educating children and adults on HIV/AIDs.
---
Volunteer Work Eswatini: Hosea's Heart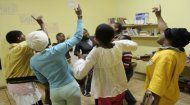 Residential and day care volunteer work with disadvantaged and at risk girls in Eswatini.
---
---
Volunteer Work Eswatini: El Shaddai



Faith based volunteer work in Eswatini with children rescued from neglect, abuse and abandonment.
---
Volunteer Work Eswatini: Challenge Ministries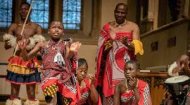 In Eswatini, volunteers can serve from upwards of a month at a time. This may be in a rural community setting or at our Hawane Farm or Bulembu sites.
---
---
Volunteer Work Eswatini: Reach Volunteering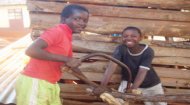 Volunteer work in Eswanti promoting education so that children and young people can escape poverty and stay healthy.
---
Volunteer Work Eswatini: Sponsor Children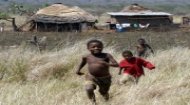 Another way to volunteer in Eswatini is to do so by sponsoring a child there. Details of how to sponsor a child in the country with Eswatini child sponsor organisations, charities, programs and projects.
---
Volunteer Work Eswatini: Country Profile



In another of our African country profiles, find out all about Eswatini (Swaziland) in a series of information articles, latest daily news, videos, and images together with volunteering and child sponsorship opportunities.
---
---