Ouagadougou Airport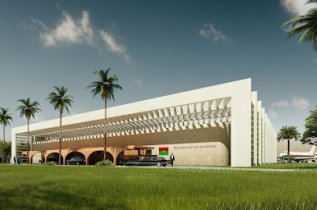 Ouagadougou Airport, officially Thomas Sankara International Airport Ouagadougou, is renowned for its endless queues and mosquitoes, and is both a military and civilian airport serving Ouagadougou, the capital city of Burkina Faso, a land locked country with a population of 20.32 million (2019) in north western Africa with one of the lowest GDP per capita in the world, a fact reflected in the austerity of its airport. Expected to serve 850,000 passengers a year by 2025, the airport handles flights from Air Algerie, Air France, Air Ivoire, Air Mali, Brussels Airlines, Ethiopian Airlines, amongst others and, of course, the domestic Air Burkina which provides regional services to Togo, Benin, Mali, Niger, Cote d'Ivoire, Senegal and Ghana. This rise in capacity has led to concerns about the airport's long-term viability and, as such, the government of Burkina Faso has plans for a new airport 30 km north of the capital.

Ouagadougou Airport is situated just 3km outside the city and is deprived of any real facilities, not even having a luggage belt or hotel to stay in, although its close proximity to the city centre means this isn't much of a problem, with a taxi there costing less than $3.00. The video (below) shows a charter flight descending into Ouagadougou Airport.
---
Ouagadougou Airport: Volunteer in Burkina Faso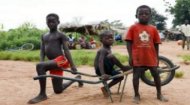 Check out all the latest fee paying and free African volunteer work placements and charity work job opportunities abroad with local projects and volunteering organisations in Burkina Faso.
---
Ouagadougou Airport: Ouagadougou Profile



A profile of Ouagadougou, capital city of Burkina Faso, including Ouagadougou information, facts, pictures and details of its main tourist attractions.
---
---
Ouagadougou Airport: Child Sponsor Burkina Faso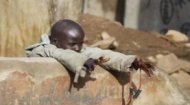 Details of how to sponsor children in Burkina Faso with Burkinabe child sponsor organisations, charities, programs and projects.
---
Ouagadougou Airport: Burkina Faso Country Profile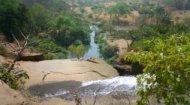 In another of our African country profiles, find out all about Burkina Faso in a series of information articles, latest daily news, videos, and images together with volunteering and child sponsorship opportunities.
---
---