Niamey Diori Hamani Airport

Niamey Airport or, to give it its full name Diori Hamani International Airport, was named after Niger's first President, Hamani Diori (6 June 1916 – 23 April 1989). It has recently (2019) been renovated to meet international standards, a project financed and executed by Turkish company SUMMA. It also serves as a military airport being home to Niger's armed forces' "Armee d'Air". As such, security is taken very seriously and the entire area is walled in with all vehicles being stopped and searched before entering the premises. The airport services around 670,000 passengers a year and is located some five miles from Niamey in the south eastern suburbs of the city, along the Route Nationale 1, the major highway linking Niamey with the east of the nation. Described as "very comfortable", and "one of the best airports that I have been to", the airport features a large dinosaur fossil discovered in Niamey as a permanent museum display in the terminal.

Niamey's Diori Hamani Airport operates flights from Air Algerie, Air Burkina, Air Cote d'Ivoire, Air France, Air Peace, Air Senegal, ASKY Airlines, Ethiopian Airlines, Niger Airlines, Royal Air Maroc, Tchadia Airlines, Tunisair and Turkish Airlines and Niger Airlines which replaced the now defunct Air Niger. It is one of a number of airports in Niger, though most only fly regionally, the main ones being Agadez Mano Dayak International Airport at Agadez, the fifth largest city in Niger; Diffa Airport located at Diffa in the south-east of Niger close to the border with Nigeria; Maradi Airport serving the second largest city in Niger; and Zinder Airport which really only handles domestic flights by Niger Airlines to Diori Hamani International. Zinder Airport isn't exactly a buzing hub of activity with around thirty flights and 2,500 passengers annually. You can make a virtual landing at Diori Hamani International Airport in the video (below) as the aircraft travels in overland across Niger and makes its descent to the runway.
---
Niamey Airport: Volunteer in Niger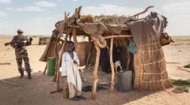 Check out all the latest fee paying and free African volunteer work placements and charity work job opportunities abroad with local projects and volunteering organisations in Niger.
---
Niamey Airport: Niamey Profile



A complete profile of Niamey, capital city of Niger, including Niamey information, facts, pictures and tourist attractions such as there are.
---
---
Niamey Airport: Sponsor Children in Niger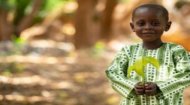 Details of how to sponsor children in Niger with Niger child sponsor organisations, charities, programs and projects.
---
Niamey Airport: Niger Country Profile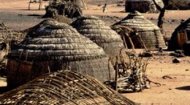 In another of our African country profiles, find out all about Niger in a series of information articles, latest daily news, videos, and images together with volunteering and child sponsorship opportunities.
---
---