Lilongwe Airport

Malawi's main airport, Lilongwe Kamuzu International, is about 13 miles from Malawi's capital city, Lilongwe, and has a single strip 11614 feet long runway. Amongst the airlines running services at the airport are Ethiopian Airlines, Kenya Airways, and South Africa Airways and the airport is home, or rather was home, to Malawi Airlines (formerly) Malawian Airlines, that ceased operating in May 2021 due to heavy debts although, post pandemic, the Government of Malawi is hoping to recapitalise and relaunch the airline. Lacking many of the facilities associated with international airports, Lilongwe Kamuzu International doesn't even have a tannoy system, staff just shout out when planes are ready to board although a recently installed surveillance system has brought the airport's safety levels more in line with global standards.

The airport has a cafe and three shops that sell souvenirs such as flowers, tea towels, handbags and clothing made from bright Malawian fabric (chitenge). There is also a duty free outlet selling Malawi Gin and South African wines but also bags of local coffee beans. The airport is generally well thought of by travellers who use it, being described as "clean and comfortable and staffed by invariably friendly people." There are no recent figures for passengers numbers, however it's believed to be used by 300,000 yearly with plans to increase that number to 450,000 by 2025 as the terminal building is curently being upgraded as it's deteriorated considerably since it was built 30 years ago although the walls of the corridor leading to immigration have been adorned with artwork by local schoolchildren. Watch the video (below) and make a virtual landing at Lilongwe airport.
---
Lilongwe Airport: Volunteer in Malawi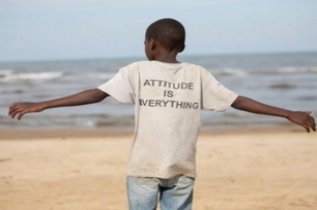 Check out all the latest fee paying and free African volunteer work placements and charity work job opportunities abroad with local projects and volunteering organisations in Malawi.
---
Lilongwe Airport: Lilongwe Profile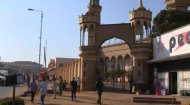 A complete profile of Lilongwe, capital city of Malawi including Lilongwe information, facts, pictures and tourist attractions..
---
---
Lilongwe Airport: Child Sponsor Malawi



Details of how to sponsor children in Malawi with Malawi child sponsor organisations, charities, programs and projects.
---
Lilongwe Airport: Malawi Country Profile



In another of our African country profiles, find out all about Malawi in a series of information articles, latest daily news, videos, and images together with volunteering and child sponsorship opportunities.
---
---