Lilongwe Profile

Lilongwe has not always been the capital city of Malawi. In fact, it was a recently as 1974 that the capital was moved by former dictator Hastings Banda from Zomba to Lilongwe, a city that was once just a small town on the banks of the Lilongwe river and the administrative centre of British Colonial rule in Malawi. Perhaps not coincidentally Banda was born just north of that small town! Today Lilongwe has a population of 1,122,000 (2020) and is the largest city in the country and is divided into many areas, but essentially there is the New Town and the Old Town with the renowned Lilongwe Wildlife Centre. This centre is well worth a visit as not only is it a rescue and rehabilitation centre, it has its own wildlife zone with good value tours and you can see lions, monkeys and crocodiles close up. The Old Town itself is based around the old Lilongwe village and teems with street vendors, shops, cafes and restaurants whilst the new town is centered around the city's banking, government and commercial sector although Malawi's second city, Balantyre, remains the country's commercial hub.

HIV/AIDS is a major concern in Lilongwe with a high percentage of the population (20%) there being infected and research indicates that professionals such as doctors and teachers are dying from related illnesses faster than they can be replaced. Street children can also be found in the city and these children are inevitably vulnerable to abuse and exploitation. Despite this, and the poverty of many who live there, having come from rural areas in the forlorn hope of finding paid employment, Lilongwe is generally a friendly city with decent hotels and restaurants as well as cafes and other places to eat perhaps not least because the city is home to many foreign workers and, as such, provides an open, multicultural experience.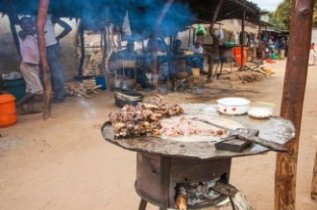 When in Lilongwe, try and visit the Kumbali Cultural Village and enjoy the authentic experience of living daily life in a Malawian village. The Kamuzu Mausoleum is worth a visit to witness the marble and granite constructed final resting place of Malawi's 'president for life', Dr Hastings Kamuzu Banda, and the main market near the bus station in the Old Town is a great place to find most things including pickpockets who will rapidly divest you of anything of value including things not of value! Lilongwe is also a good place to enjoy hiking, mountaineering & rock climbing, bird watching. fishing, scuba diving. golf and horse riding. The video (below) shows images of the capital of Malawi and provides a realistic look and feel of life there. After you've watched the video make a virtual landing at Lilongwe airport using the link below.
---
Lilongwe Profile: Volunteer in Malawi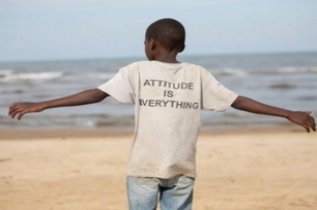 Check out all the latest fee paying and free African volunteer work placements and charity work job opportunities abroad with local projects and volunteering organisations in Malawi.
---
Lilongwe Profile: Lilongwe City Map



A satellite map of Lilongwe, capital city of Malawi, which you can use to zoom in to explore each street of the city and its major tourist attractions.
---
Lilongwe Profile: Malawi Airport



Lilongwe or Kamuzu airport is a small, one runway airport that is the main air access route to Malawi and the probable entry into the country for your volunteer work.
---
---
Lilongwe Profile: Child Sponsor Malawi



Details of how to sponsor children in Malawi with Malawi child sponsor organisations, charities, programs and projects.
---
Lilongwe Profile: Malawi Country Profile



In another of our African country profiles, find out all about Malawi in a series of information articles, latest daily news, videos, and images together with volunteering and child sponsorship opportunities.
---
---