Malabo Profile

Malabo is located on the north of the island of Bioko which was 'discovered' by the Portuguese in 1472. Bioko, neighbouring islands and the mainland knmown as Rio Muni (after the Muni River), were ceded to the Spanish in 1778 in exchange for land in America as part of the Treaty of El Pardo between Queen Maria I of Portugal and King Charles III of Spain. The British leased the island from the Spanish and established Port Clarence (modern day Malabo) as a naval station in 1827 and continued to develop it until 1843 to combat the slave trade in the area. In 1858 the island returned to Spanish control and Malabo was renamed Santa Isabel. In 1959 it was declared the capital city of Equatorial Guinea, retaining that status after independence in 1968 and renamed Malabo in 1973 as part of President Nguema's drive to replace colonial names with African ones.

Today much of Malabo, with its population of 297,000 (2018), is fairly run down, with much litter and fading colonial buildings, despite having a booming oil sector with oil rigs scattered offshore, oil tankers in abundance and the flames from oil refineries along the coast lighting up the sky. However little of the revenue from this oil, which was discovered in the mid 1990s, has been reinvested in the city's infrastructure with it only having, for example, about 300 hotel beds, of which only 50 are of usable quality. Downtown Malabo is in an even worse state of decay, and, as such, carrying maps and taking photographs is largely forbidden although the police may give permission in return for a 'favour' to stop your camera being confiscated.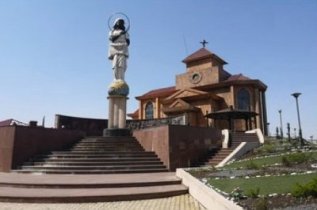 Despite this, the central area, (which is normally bathed in fog), around Ave de la Independencia has many decent shops, markets hotels and restaurants with a somewhat cosmopolitan feel reflecting the oil industry workforce. For tourists who can afford the oil price inflated hotel accommodation, the cathedral and French and Spanish cultural centres are well worth a visit. You can get to Malabo via Malabo International Airport, or by ferry from Douala in Cameroon or from Bata, Equatorial Guinea's former capital on the mainland.
---
Malabo Profile: Volunteer in Equatorial Guinea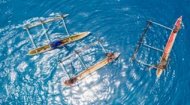 Check out all the latest fee paying and free African volunteer work placements and charity work job opportunities abroad with local projects and volunteering organisations in Equatorial Guinea.
---
Malabo Profile: Malabo City Map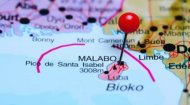 A satellite map of Malabo, capital city of Equatorial Guinea, which you can use to zoom in to explore each street of the city and its major tourist attractions.
---
---
Malabo Profile: Child Sponsor Equatorial Guinea



Details of how to sponsor children in Equatorial Guinea with Equatorial Guinea child sponsor organisations, charities, programs and projects.
---
Malabo Profile: Equatorial Guinea Country Profile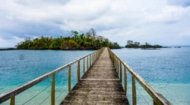 In another of our African country profiles, find out all about Equatorial Guinea in a series of information articles, latest daily news, videos, and images together with volunteering and child sponsorship opportunities.
---
---