Equatorial Guinea Profile

With a population of 1.356 million (2019), the tiny country of Equatorial Guinea, together with its five occupied islands, gained independence from Spain in 1968. True to form, its first president, Francisco Macias Nguema, created a one party state within two years and started on a reign of terror that led to the death or exile of around one third of the country's then population. As with so many other newly emerging African countries, foreign investment dried up, Equatorial Guinea's skilled population fled, and the economy effectively collapsed. In 1979 there was a coup d'etat deposing Nguema and installing Teodoro Obiang Nguema Mbasogo as president over a notionally democratic state, but in essence one controlled by presidential decree. Mbasogo is currently the second longest consecutively serving current non-royal national leader in the world.

Today Equatorial Guinea is a large exporter of oil being sub-Saharan Africa's third largest oil exporter and, as such, has a thriving economy, however very little of that wealth has extended to the poorer in society where some 70% of the country live below the United Nation's poverty threshold. (Its 'Gini coefficient' of 65.0 ~ representing income inequality within a nation or a social group ~ is the highest in the entire world.) There are allegations that most of the country's wealth is siphoned off into the pockets of the ruling elite and Mbasogo is facing worldwide investigations for corruption. Equatorial Guinea is in 145th place out of 189 countries and territories in 2019 when ranked in terms of life expectancy, literacy, access to knowledge and the living standards of a country.

The majority of the child population of the country, whose constitution enshrines the protection of children's physical and psychological health and normal development (however child labour is both legal and widespread), live without electricity, basic education or heath care facilities and live within families making a living of subsistence farming whilst the offshore oil industry engages mainly foreign workers. In Equatorial Guinea one in five children die before the age of five usually from diarrhoea, cholera and other diseases linked to poor water supplies with clean water only being available to less than half of the population. Around half of the child population of the country live in single parent homes, normally because of high levels of adult mortality due to HIV/AIDS which is currently running at 5% of the population with 5000 out of the country's child population of 317,000 orphaned through the virus.
---
Equatorial Guinea Profile: Volunteer in Equatorial Guinea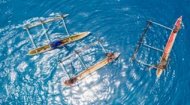 Check out all the latest fee paying and free African volunteer work placements and charity work job opportunities abroad with local projects and volunteering organisations in Equatorial Guinea.
---
Equatorial Guinea Profile: Malabo Profile



Facts, video and information about Malabo, the capital city of Equatorial Guinea, on the island of Bioko.
---
---
Equatorial Guinea Profile: Child Sponsor Equatorial Guinea



Details of how to sponsor children in Equatorial Guinea with Equatorial Guinea child sponsor organisations, charities, programs and projects.
---
Equatorial Guinea Profile: Equatorial Guinea Map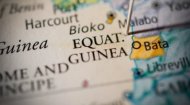 Use this Google Earth satellite map of Equatorial Guinea in Africa to explore and take a virtual tour of Equatorial Guinea and zoom in on places of interest.
---
Equatorial Guinea Profile: Equatorial Guinea News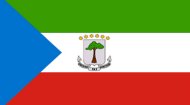 Read all the latest news and current events from Equatorial Guinea online in our Equatorial Guinea profile news page. Updated daily.
---
---