Girls in Nigeria

There are some seven million children in Nigeria who don't go to school, the vast majority of them girls, particularly girls in poorer rural areas as it's a cultural norm in some areas of Nigeria that girls are lower in status than boys. This is reflected in literacy rates of 72.1% but just 50.4% for girls. Its also a social norm for girls in Nigeria to get married young (the situation is worse for girls in northern Nigeria where approximately 45% of them are married by the age of 15yrs and 73% by the age of 18yrs), have families and help with the family income, and, as such, many girls are not encouraged to go to school, which inevitably means fewer females become teachers, which, in itself, discourages even more girls who prefer not to be taught by men.

Parents also prefer early marriage for their daughters in case they become pregnant outside of wedlock and bring shame to the family. Many girls from Nigeria are also trafficked abroad with the support of their parents especially in communities where poverty prevents them being provided for at home. For many girls in Nigeria outside of more cosmopolitan areas, marriage in somewhat different than in the west. They hold a major role in bringing money into the household, raising the children and maintaining the household alongside other wives when in a polygamous marriage but rarely expect the martial norms of companionship and intimacy associated with marriage. Indeed while they maintain this major role, it's not assigned any value by males rather it being a simple expectation.

Women also fare badly when the husband dies as traditionally all male possessions are inherited by male offspring rather than the widow leaving her to strive alone to maintain her family. Similarly when her father dies all his possessions go to brothers excluding sisters. This cultural system is slowly changing not least because more women are now encouraged to attend and stay at school gaining an education making them an asset in the working sector and, as they move into positions of influence, can further cultivate changes in attitudes towards females in Nigerian society. Today there are new programs offering scholarships to girls in Nigeria to undertake teacher training to promote girl engagement in education. There are also many charities you can contact to help children in Nigeria as well as child sponsor programs.
---
Girls in Nigeria: Nigeria Children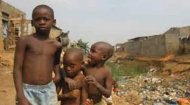 Info, facts and figures about children in Nigeria and the challenges they face.
---
Girls in Nigeria: Child Sponsor Nigeria



Details of how to sponsor children in Nigeria with Nigerian child sponsor organisations, charities, programs and projects.
---
---
Girls in Nigeria: Volunteer in Nigeria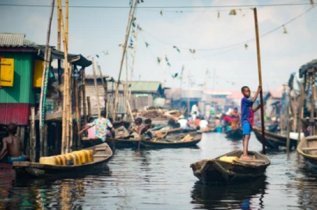 As well as sponsoring a child why not explore volunteering opportunities in Nigeria?
---
Girls in Nigeria: Nigeria Profile



In another of our African country profiles, find out all about Nigeria in a series of information articles, latest daily news, videos, and images together with volunteering and child sponsorship opportunities.
---
---