Freetown Profile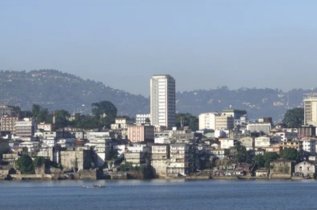 You may notice that the profile video below showing pictures and images of Sierra Leone's capital city of Freetown is labelled Freetown Granville. The reason for this is simple. The area was established by slavery abolitionist Granville Sharp who sent some four hundred former black British slaves to the area in 1787. The returned former slaves called the area the 'Province of Freedom' but also more colloquially as Granville Town in honour of the man who bought the land from local chiefs and gave it to them to develop a free future.

Unfortunately, the first group of returning slaves were almost wiped out by a hostile indigenous population along with disease, however the community prevailed. Within just a few years, Freetown was one of Britain's first colonies in West Africa and although many of the returned slaves had originated from across Africa, most chose to say in their new home rather than return to their place of origin. Today the city port, which has the third largest natural harbour in the world, is home to 1,236,000 people (2020). During the civil war Freetown was occupied twice by rebel groups who damaged much of its infrastructure, razing buildings to the ground and decimating neighbourhoods that today are still effectively slum areas.

If visiting Freetown, take in Sierra Leone's National Museum in Siaka Stevens Street which, although technically is free to enter, a 'donation' is most welcomed and expected if you want a cheerful guided tour of the museum's two galleries, the main one featuring a collection of cultural and historical artefacts from the area. The National Railway Museum in Cline Street is also worth a look and boasts one of the best collections of railway locomotives, coaches, wagons and historic railway artefacts in Africa. Victoria Amusement Park will appeal to the younger generation which has a number of rides and a large pool to cool off while buildings of interest include St George's Cathedral, completed in 1828, and the Freetown Central Mosque on Wilberforce Street.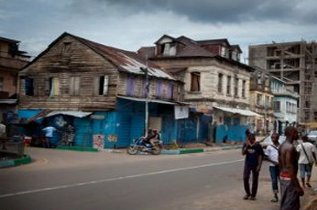 Also worth a look is the Tambakula Arts and Crafts Centre across the street from Family Kingdom, on the road to Alex's Bar in Freetown. Other places to visit within a reasonable distance from Freetown, include Bunce Island, the site of an 18th century British slave castle, and no visit to Freetown would be complete without seeing the ancient Cotton Tree that stands in the oldest part of Freetown near the Supreme Court building. The tree is believed to be the very place where the Nova Scotian settlers prayed more than two hundreds years ago and is today seen as the symbol of Freetown where Sierra Leonians still pray and make offerings to the ancestors for peace and prosperity. The video (below)shows Freetown in pictures and images and gives a good feel of the city and life there.
---
Freetown Profile: Volunteer in Sierra Leone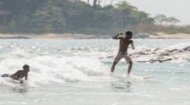 Check out all the latest fee paying and free African volunteer work placements and charity work job opportunities abroad with local projects and volunteering organisations in Sierra Leone.
---
Freetown Profile: Freetown City Map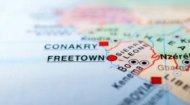 A satellite map of Freetown, capital city of Sierra Leone, which you can use to zoom in to explore each street of the city and its major tourist attractions.
---
Freetown Profile: Freetown Lungi International Airport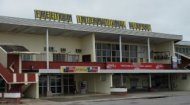 Make a virtual landing at Freetown Lungi International Airport outside the capital city of Sierra Leone where you will probably enter the country for your vounteer work experience.
---
---
Freetown Profile: Child Sponsor Sierra Leone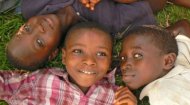 Details of how to sponsor children in Sierra Leone with Sierra Leone child sponsor organisations, charities, programs and projects.
---
Freetown Profile: Sierra Leone Country Profile



In another of our African country profiles, find out all about Sierra Leone in a series of information articles, latest daily news, videos, and images together with volunteering and child sponsorship opportunities.
---
---