Democratic Republic of Congo Street Children

Anyone familiar with this website will be aware of our concern for the number of street children living on the streets throughout towns and cities across Africa. But let us dispel a few myths. Certainly the journey that took them to live on the streets was inevitably harsh; many were orphaned through AIDS/HIV, others fled family violence and/or unbearable living conditions at home compounded by an increasing divorce rate in the face of high unemployment and extremely low income. Others, particularly in the Democratic Republic of Congo, had their families killed in war, some were child soldiers with no welcome home. Others, horrifically, accused of witchcraft and fled their communities in fear of their lives hoping for a better future. As one boy explained, "After my father beat me, I was angry and decided to leave without knowing where I was going to". Where they are going to is a life of destitution with a lack of health care, frequently dying from illnesses that are both preventable and curable, and no access to education. Another told his story, "After my parents died, I moved in with my uncle. But things were bad at his home. He was often drunk and would beat me. He took my parents things but he wouldn't take care of me. I began spending more and more time in the streets." This in a country where Article 41 of the Democratic Republic of Congo's (DRC) Constitution states that public authorities must ensure the protection of children in need.

However, once embedded on the streets, these children known as 'Shegue' are no Oliver Twists. They have to rob, steal, harass to stay alive and numb the pain by taking drugs, entering into violent gangs and sniffing glue. They have no education, nor future employment opportunities. They rarely have documents proving who they are, and are at risk of being shot dead by police for even minor misdemeanours. Many of these street children are trafficked for enforced labour and prostitution within the country itself as well as into neighbouring territories with much of this child trafficking undertaken by armed groups and even governmental forces within the country's unstable eastern provinces. When they are abducted no-one notices. No-one cares. No-one even knows they're missing. They are forgotten.

UNICEF estimate that between 60,000 and 70,000 children live on the streets of Kinshasa, the capital city of the Democratic Republic of Congo, alone (this figure includes children who work the streets but return home each night). The actual numbers throughout the rest of the country are not known but some estimates put the number at around one quarter of a million. These numbers are hardly surprising when you consider that there are some five million orphans in the country, let alone those who have taken to the streets for other reasons. The situation is being so embedded that there are now second and third generation street children in the Democratic Republic of Congo especially in Kinshasa, Bukavu, Goma and Lubumbashi. These former street children are now hardened street adults ~ uneducated, outside of mainstream society and seeing no relevance in the rules of a society which abandoned them as children.

Disturbingly some of the street children are often recruited by political parties to create disorder in public demonstrations in exchange for food and or money. With no one to advocate for them, security forces respond aggressively and there have been many reports of children being killed or seriously injured during these episodes. The statistics for girls are alarming. Often referred to as mayibobo, or tsheil, many girls start a life of prostitution at the age of twelve and where statistics are available, seven out of ten report they have been raped with one out of every three of these children already being a mother as a result of these incidents.

It is widely acknowledged that there is neither the social understanding nor political will to address the issue which is becoming increasingly prevalent across sub-Saharan Africa. The common response of 'just go home' assumes there is a home to return to and, if there is, is it safe. Work with street children in the Democratic Republic of Congo includes attempts to identify the child's birth family and reconnect with them, offering remedial education for those prepared to re-enter the educational environment or the teaching of practical and trade skills for the older street children. Some educational work is also undertaken with families making them more aware of the outcomes for their children if they are abandoned on the streets. The video below shows aspects of daily life for children in the Democratic Republic of Congo. There are many charities you can contact to help children there together with child sponsor programs.
---
DRC Street Children: Congo Children Trust



The Congo Children Trust is a UK charity which is mobilising a grass roots international network to support the Kimbilio project, who support the needs of children living on the streets of the Democratic Republic of Congo.
---
DRC Street Children: Abandoned Kids DRC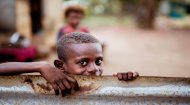 A local project operating in project in Kinshasa, the capital of the Democratic Republic of Congo, aiming to educate the abandoned children of the city to provdie them with a future.
---
DRC Street Children: Street Children of Kinshasa



Street Children of Kinshasa work in Kinshasa to prevent children and young people ending up on the streets, reunite street children with their families, stabilise children within their families and raise awareness of the injustice suffered by children in DRC.
---
---
DRC Street Children: Sponsor Children in DRC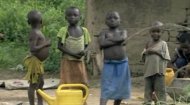 Details of how to sponsor a child in the Democratic Republic of Congo with DRC child sponsor programs.
---
DRC Street Children: Children in DRC



About life for children in the Democratic Republic of Congo in facts, information and video together with details of projects and programs to support children in DRC.
---
---
DRC Street Children: Volunteer in DRC



As well as sponsoring a child why not explore volunteering opportunities in the Democratic Republic of Congo.
---
DRC Street Children: Congo Kinshasa Country Profile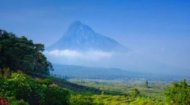 In another of our African country profiles, find out all about Congo Kinshasa in a series of information articles, latest daily news, videos, and images together with volunteering and child sponsorship opportunities.
---
---