Democratic Republic of Congo Education

They say nothing in life is free and that is certainly the case for education in the Democratic Republic of Congo where already largely impoverished parents are expected to pay enrolment fees and the teachers' salaries. As such, upwards of half of all children receive no education in the DRC. Overall, around 83% of the population has received either none or just primary school education. This is partly down to decades of conflict that has largely damaged the country's infrastructure and decimated the education budget to fund the military. Despite this, it is estimated that for those 15 years and older in the country, 77.04% are literate with males at 88.5% for falling to 66.5% for females. The situation in the east of the country is far worse though given the ongoing conflicts and disruption to education. Overall 3.5 million children of primary school age in DRC are not in school and, of those who do attend, only 67% will complete their sixth grade and of those only 75% will pass their finishing exams.

Recently, in one school, the children were asked to pose with books for a political photo-opportunity and chaos broke out afterwards with the children refusing to return the books as, for many, it was the first time they had ever held one! Officially children in the Democratic Republic of Congo attend education for a total of twelve years, of which the first six for 6-11 year olds are free, leading to the 'Certificat d'Etudes Primaires'. After Ecole Primaire (primary school), children can go on to attend fee paying Ecole Secondaire (secondary school) which comprises a two-year program at lower level for 12 to 15 year olds and then an upper level secondary education for 14 to 17 year olds. Those who succesfully complete their 'Diplome d'Etat' can proceed to higher education which ends with the 'Diplome de Gradue'. For those less academically inclined, children can attend vocational schools instead of secondary schools and these programs can last up to five years finishing for successful candidates with the 'Brevet Certificate'.

School education in the Democratic Republic of Congo, which is both low coverage and of poor quality despite recent improvements, is divided into two semesters of six months each with each semester being further divided into three month sections. It's required to pass each section before progressing to the next with, again, at least a 50% mark which is made up of tests and quizzes. Those who fail have to resit. The video (below) shows the challenges facing the educational system in the Democratic Republic of Congo and the children it serves. Check out the articles below for more about life in the Democratic Republic of Congo or the 'DRC Profile' link for our full collection of articles and videos about the DRC today.
---
DRC Education: Volunteer Congo Kinshasa



Check out all the latest fee paying and free African volunteer work placements and charity work job opportunities abroad with local projects and volunteering organisations in Congo Kinshasa.
---
DRC Education: Children in DRC



About life for children in the Democratic Republic of Congo in facts, information and video together with details of projects and programs to support children in DRC.
---
---
DRC Education: Child Sponsor DRC



Details of how to sponsor children in the Democratic Republic of Congo with DR child sponsor organisations, charities, programs and projects.
---
DRC Education: Congo Kinshasa Country Profile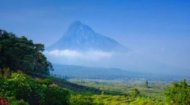 In another of our African country profiles, find out all about Congo Kinshasa in a series of information articles, latest daily news, videos, and images together with volunteering and child sponsorship opportunities.
---
---