Comoros Profile

Lacking in natural resources, Comoros, with a population of 850,886 in 2019, is largely dependent on foreign aid and its expatriates sending money back home to survive. Despite such an apparently low population, Comoros actually ranks 25th in population density in the world and comprises four main islands; Ngazidja (also known as Grande Comore) which is the largest island of the Union of the Comoros and is home to the capital of Moroni; Ndzuwani (also known as Anjouan) and Mwali (also known as Moheli) which are also both part of the Union of the Comoros and Mayotte (also known as Maore) which, although physically part of volcanic archipelago, is actually a French overseas territory.

According to The World Bank, about 45% of the total population falls below the poverty line and almost half of the population of Comoros are children under the age of 15 with a life expectancy of 64.12 years (2018). Education for these children is of a poor standard with less than half of all children actually attending classes, not least because of a lack of proper schools, equipment and even teachers who often refuse to work as they regularly find themselves unpaid. Ironically given that Comoros is surrounded by water, access to safe water is a serious issue on the islands.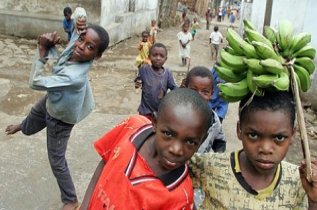 Whilst some of these difficulties are man made through poor hygiene practices compounded by a lack of adequate sanitation leading to outbreaks of cholera and diarrhoea, one of the world's most active volcanoes, Mount Karthala, regularly erupts with toxic ash entering the water supply chain.The video (below) explores what should have been an island paradise for tourists rather than a conflict zone, although recent settlements have provided some stability. The HDI (Human Development Index) is measured by the UNESCO Institute for Statistics (UIS) and the World Bank and is based upon the life expectancy, literacy, access to knowledge and living standards of a country. Comoros is in 156th place out of 186 countries and territories in 2019. That's a rise since 2013 though still low but above neighbouring Madagascar at 164th place and Tanzania in 163rd place.
---
Comoros Profile: Volunteer in Comoros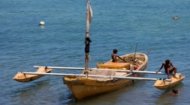 Check out all the latest fee paying and free African volunteer work placements and charity work job opportunities abroad with local projects and volunteering organisations in Comoros.
---
Comoros Profile: Moroni Profile



Facts, video and information about Moroni, the capital of the beautiful Comoros Islands. Find out more here.
---
---
Comoros Profile: Comoros Islands Map



Use this Google Earth satellite map of the Comoros Islands off Africa to explore and take a virtual tour of the islands and zoom in on places of interest.
---

Read all the latest news and current events from Comoros online in our Comoros profile news page. Updated daily.
---
---