Volunteer Work Comoros

With a population of just 850,886 (2019) living on the islands of Ngazidja (Grande Comore), Mwali (Moheli), Maore (Mayotte) and Nzwani (Anjouan), Comoros isn't a hub of volunteer work opportunities and what little there is, is dedicated to preservation and conservation activity on and around the islands. Situated in the Indian Ocean between Madagascar and the African continent, Comoros should be an island paradise. Instead it's ranked in 156th place out of 189 in countries and territories in 2019 based upon the life expectancy, literacy, access to knowledge and living standards of a country.

This is partly due to the ongoing conflict between the islands that has left them largely dependent on foreign aid with the majority of its population living on under 60p a day. Education suffers because teachers often refuse to work when the government runs out of funds to pay them. As such, school attendance is under 50% and water scarcity is also a major issue of concern with Mount Karthala regularly erupting with toxic ash entering the water supply. This, together with poor hygiene standards in general in the Comoros, leads to regular outbreaks of cholera and diarrhoea amongst the small population. Island paradise? We think not! If you are still looking for volunteer work in the Comoros most opportunities focus on poverty reduction, infrastructure development and conservation work.

Please note that many volunteer opportunities in Comoros were disrupted by the COVID-19 pandemic which led to the permanent closure of some volunteer opportunities and restrictions on others. Hopefully things are now beginning to return to normal. If you run or know of a volunteer work project in Comoros let us know by contacting us here. We look forward to hearing from you!
---
Volunteer Work Comoros: The Lighthouse Project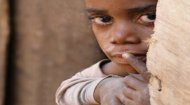 In a shameless bit of self-promotion, read this novel by the African Volunteer Network team about volunteering in Uganda. "Well worth the read especially for those working with non-profits abroad. In fact, it should be required reading."
---
Volunteer Work Comoros: Moidjio



Moidjio (C.R.C.A.D.) is committed to the study and conservation of the Comorian environment.
---
---
Volunteer Work Comoros: Red Crescent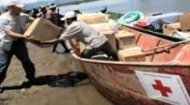 Volunteer work in disaster management, health promotion and capacity building of the islands.
---
Volunteer Work Comoros: Dahari



Dahari supports local communities in Comoros towards agricultural and sustainable development.
---
Volunteer Work Comoros: Comoros Profile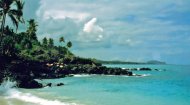 In another of our African country profiles, find out all about Comoros in a series of information articles, latest daily news, videos, and images together with volunteering and child sponsorship opportunities.
---
---