Botswana Profile

Botswana, with its population of 2.304 million (2019), is the 47th largest country in the world slightly smaller than Texas, although some 70% of its land is covered by the Kalahari Desert. Formerly known as the British colony of Bechuanaland, Botswana gained its independence in 1966, and, unlike so many other African countries, has maintained a stable and democratic government since that time allowing its economy to grow uninterrupted by war and conflict. This stability has also led to much needed foreign investment and has created one of the best performing economies in Africa. Its outputs include minerals, principally diamonds, and it has a growing tourism sector mainly due to its extensive nature preserves. Botswana invests heavily in education which is free for all, and young people generally attend school for twelve years in total. Literacy rates are high and life expectancy now stands at 69.28 years (2018) despite Botswana formerly having one of the highest prevalence of the HIV virus in the world. In fact Botswana has some 778,000 children under the age of 18yrs of whom 95,000 have been orphaned by AIDS, with over 15,000 children aged under 15 yrs infected themselves. It is estimated that nearly a quarter of all adults are similarly infected however Botswana is widely recognised to have one of the most advanced programs in Africa to deal with the disease.

Botswana is Africa's oldest democracy and functions as a multi-party representative republic with the President of Botswana being both head of state and head of government being elected by, and accountable to, the Parliament of Botswana, although this multi-party system is dominated by the Botswana Democratic Party. Despite being ranked as a "flawed democracy" it is in 33rd position out of worldwide 167 states in the 2020 Democracy Index. This is the highest rating in continental Africa and only just below the offshore archipelago of Cape Verde.

The picture collection above shows typical images from Botswana and the video (below) provides more facts and information about Botswana. Today Botswana is in 100th place out of 189 countries and territories in 2019 when ranked in terms of life expectancy, literacy, access to knowledge and the living standards of a country however there remain real issues with children living in poverty, around 30% in rural areas who also suffer from food insecurity.
---
Botswana Profile: Volunteer in Botswana



Check out all the latest fee paying and free African volunteer work placements and charity work job opportunities abroad with local projects and volunteering organisations in Botswana.
---

Facts, video and information about the city of Gaborone, the growing capital of Botswana. Find out more here.
---
---
Botswana Profile: Child Sponsor Botswana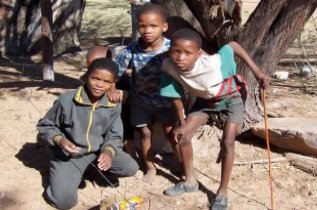 Details of how to sponsor a child in Botswana with Botswana child sponsor organisations, charities, programs and projects.
---
Botswana Profile: Botswana Map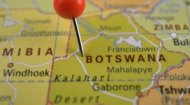 Use this Google Earth satellite map of Botswana in Africa to explore and take a virtual tour of Botswana and zoom in on places of interest.
---
Botswana Profile: Botswana News



Read all the latest news and current events from Botswana online in our Botswana news profile pages. Updated daily.
---
---