Bissau Profile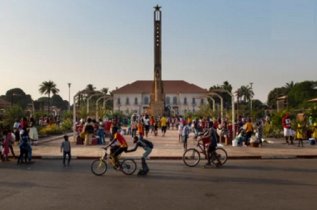 The Portuguese were active in the area from the mid-fifteenth century and established a fortified port and trading centre at Bissau in 1687 on the Gerba river estuary, a river that had long served as a trade route to the interior. It was originally used for the transit of slaves to the New World and was later made into a free port in 1869 exporting mainly peanuts, hardwoods, copra, palm oil and rubber.

Bissau, along with the rest of Portuguese Guinea, was administered from Cape Verde until 1879, when Guinea-Bissau became a colony in its own right with Bissau as its capital. It retained that status until 1973 when the African Party for the Independence of Guinea and Cape Verde unilaterally declared independence from Portugal and established Madina do Boe as the de facto capital of the country, however after Portugal recognised the country's independence on 10th September 1974, Bissau was restored as capital city.

Today Bissau, with its population of 388,128 (2021), is a quiet city with widespread poverty and poor infrastructure, not least because many of its buildings were destroyed during the civil war of 1998-1999 including the presidential palace. Little has been redeveloped since that time. It is known as a major drugs hub and also serves as Guinea-Bissau's largest city, port, administrative and military centre. Those visiting Bissau should check out the Fortaleza de Saoo Jose da Amura barracks built by the Portuguese in the 18th century, the Guinea-Bissau National Arts Institute, the Pidjiguiti Memorial and the city's beaches.
---
Bissau Profile: Volunteer in Guinea Bissau



Check out all the latest fee paying and free African volunteer work placements and charity work job opportunities abroad with local projects and volunteering organisations in Guinea Bissau.
---
Bissau Profile: Bissau City Map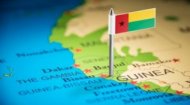 A satellite map of Bissau, capital city of Guinea-Bissau, which you can use to zoom in to explore each street of the city and its major tourist attractions.
---
---
Bissau Profile: Sponsor a Child in Guinea Bissau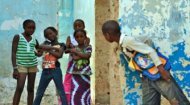 Details of how to sponsor children in Guinea Bissau with Guinea Bissau child sponsor organisations, charities, programs and projects.
---
Bissau Profile: Guinea Bissau Profile



In another of our African country profiles, find out all about Guinea Bissau in a series of information articles, latest daily news, videos, and images together with volunteering and child sponsorship opportunities.
---
---