Volunteer Work Guinea-Bissau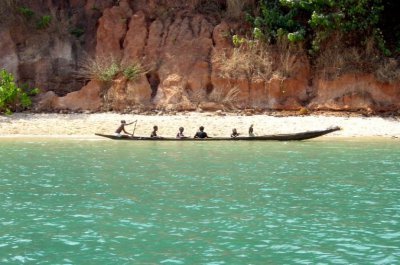 There was a time when Guinea-Bissau, with its population of 1.968 million (2020), was championed as a showcase of how a fledgling African nation could and indeed should be run. However years of political and social unrest have left it impoverished, massively in debt and reliant on foreign aid to prevent its total collapse as a nation state. The majority of the population is illiterate, with just over 30.77% of females being able to read and write, over one hundred thousand children have been orphaned or abandoned (about 5% of the country's entire population) and these and other children are at risk of being trafficked to Senegal in exchange for cash so their poverty stricken families can survive.

Despite all of this, there are few volunteer work opportunities in Guinea-Bissau and what there are tend to focus on health care, and disease prevention together with education and working with orphans. Please note that many volunteer opportunities in Guinea-Bissau were disrupted by the COVID-19 pandemic which led to the permanent closure of some volunteer opportunities and restrictions on others. Hopefully things are now beginning to return to normal. If you run or know of a volunteer work project in Guinea-Bissau let us know by contacting us here. We look forward to hearing from you!

---
---
---
---
---
---
---
---
---
---
---
---
---