---
African Zodiac: The Market (5th May ~ 4th June)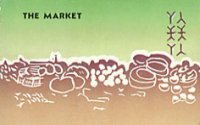 Those born under this African astrology sign reflect the hustle and bustle of the marketplace with its boisterous warmth but also elements of danger and raw brutality. They can be over dramatic and enter into relationships and friendships that ultimately prove to be unfulfilling and empty. Normally optimistic, you can be prone to periods of self doubt and fret about the exact nature of your relationships and how others perceive you. Nevertheless you tend to be altruistic and caring.
---
African Zodiac: The Ancestor (5th June ~ 4th July)

Those born under this African astrology sign are attracted by power and are often perceived by others to be uncaring and unaware of the needs of those around them. They lead and guide others naturally however their often remote and aloof nature tends to isolate them from others. When in a more light hearted frame of mind they tend to achieve more and help engage others in gaining that success. The Ancestor is one of the most revered signs in African astrology.
---
---
African Zodiac: The Judge (5th July ~ 4th August)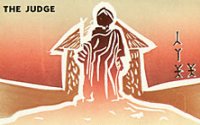 Those born under this African horoscope sign tend to respect others and their opinions and are able to quickly weigh up differing views and form a decision. They are well grounded and have a fair and accurate view of life and their circumstances holding little time for self-pity either for themselves or others. They make friends easily and can harness the enthusiasm and energy of others to any cause they have adopted. They also have a deeply spiritual side to their personality.
---
African Zodiac: The Kola Nut (5th August ~ 3rd September)

Those born under this African horoscope sign tend to be energetic and unstable reflecting the Kola nut from the Kola tree which contains the stimulant caffeine. Unconventional and exciting, they will cut corners often irritating people along the way. However as they grow older and mature, they develop a wisdom that belies their youthful zest for life. It is widely believed in African culture that those born under this sign have intuitive clairvoyant powers which many are apprehensive about.
---
---