Addis Ababa Airport

Addis Ababa Bole Airport is the fifth busiest airport in Africa (OR Tambo International Airport in Johannesburg, South Africa is the busiest) and handles around twelve million passengers a year with around 450 arrivals and departures every day with it's recently opened new terminal having the capacity to accommodate 22 million passengers annually, Originally called Haile Selassie I International Airport, Bole is one of two international airports in Ethiopia, the other being Dire Dawa in eastern Ethiopia near the Oromia and Somali Region border. Addis Ababa Airport is home to a number of international airline operators including Air Djiboui, Egyptair, Emirates, Eritrean Airlines, Kenya Airways, Lufthansa, Qatar Airways, Rwandair, Sudan Airways, Turkish Airlines and, of course, Ethiopian Airlines. Adidas Ababa airport is located some five miles south east of the capital of Ethiopia Addis Ababa at a town called Bole, and as such, is so

Just a word of warning to visitors using the airport. While the new terminal has shopping malls, restaurants, entertainment areas, and a 5000 square metre lounge, users report that is is very expensive compared with other airports and there are surcharges on the use of credit cards. Some users have reported that monies have been confiscated on leaving Ethiopia as 'the money 'belongs to the country'; while others have commented "Bole is far away from the international standard". Others have noted security is very tight and sometimes the checks can take a number of hours, "sometimes with hundreds of people in rows in a room with a ceiling height of about 2.20 m. The worst thing I've experienced in a long time." These procedures probably reflect the fact that Addis Ababa Airport has a strong emphasis on bio security and bio safety measures. After you've made this virtual landing at Addis Ababa airport, why not take a tour of the city (below) or check out our Ethiopia profile pages?
---
Addis Ababa Airport: Volunteer in Ethiopia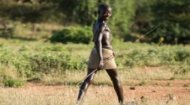 Check out all the latest fee paying and free African volunteer work placements and charity work job opportunities abroad with local projects and volunteering organisations in Ethiopia.
---
Addis Ababa Airport: Addis Ababa Profile



A complete profile of Addis Ababa, capital city of Ethiopia including Addis Ababa information, facts, pictures and tourist attractions.
---
---
Addis Ababa Airport: Child Sponsor Ethiopia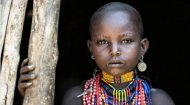 Details of how to sponsor children in Ethiopia with Ethiopian child sponsor organisations, charities, programs and projects.
---
Addis Ababa Airport: Ethiopia Country Profile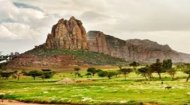 In another of our African country profiles, find out all about Ethiopia in a series of information articles, latest daily news, videos, and images together with volunteering and child sponsorship opportunities.
---
---