Volunteer Zimbabwe

Okay, let's be completely honest here, Zimbabwe isn't exactly a destination of choice for those looking for African volunteer work, nor is it a country that welcomes the outside volunteer sector with open arms ~ arms actually attached to a body that is. Shunned by the international community, Zimbabwe is in 150th place out of 189 countries and territories in 2019 when ranked in terms of life expectancy, literacy, access to knowledge and the living standards of a country with a life expectancy of 61.20 years (2018). Not that Zimbabwe would admit that it has any problems, at least none of its own making. The fact that it was once known as the bread basket of Africa with the most fertile land on the continent exporting wheat, tobacco and corn to the rest of the world is long forgotten.

Today it is better known for having the highest proportion of AIDS orphans than any other country on the planet (overall one in five children in Zimbabwe is an orphan) together with the highest child mortality rate. Unemployment effects four out of every five adults and most of the population often go days without eating. It's a sign of a country when a young boy simply holds up a placard with the following words scrawled on it: "Please help us. With anything." It is possible that after Mugabe's demise the country may reconcile with its neighbours and the rest of the world however, until that time, maybe best ~ unless you have existing family and/or friends in Zimbabwe ~ to plan your volunteer work experience elsewhere.

Please note many volunteer work opportunities in Zimbabwe have been put on hold because of travel restrictions related to the COVID-19 pandemic. Hopefully they will be back up and running soon. In the meantime, if you run or know of a volunteer work project in Zimbabwe Leone let us know by contacting here. We look forward to hearing from you!
---
Volunteer Work Zimbabwe: The Lighthouse Project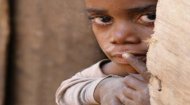 In a shameless bit of self-promotion, read this novel by the African Volunteer Network team about volunteering in Uganda. "Well worth the read especially for those working with non-profits abroad. In fact, it should be required reading."
---
Volunteer Work Zimbabwe: Red Cross



The Red Cross work includes health, HIV/AIDS, water & sanitation and food security & livelihoods.
---
---
Volunteer Work Zimbabwe: Victoria Falls Conservation Experience



Volunteer work at the Nakavango Conservation Centre together with projects at the local school.
---
Volunteer Work Zimbabwe: Hands at Work



Church based volunteer work reaching out to the dying, orphans and widows in Zimbabwe.
---
Volunteer Work Zimbabwe: African Impact



A range of volunteer work in Zimbabwe from animal welfare, conservation to orphan care and HIV.
---
---
Volunteer Work Zimbabwe: Education Trust



Volunteer work supporting Zimbabwe communities to keep children in school and out of poverty.
---
Volunteer Work Zimbabwe: IMIRE



Join the rhino and elephant conservation volunteer programme and help protect endangered species.
---
Volunteer Work Zimbabwe: Conservation Travel Africa



Join a unique conservation programme based on a family-run private conservancy, The project is dedicated to the long-term protection of African wildlife, focusing on the endangered black rhino. Volunteers play a vital role in securing the future of these iconic animals and undertake a combination of rhino and elephant conservation work and community empowerment projects.
---
---
Volunteer Work Zimbabwe: The Mighty Roar



Get up close with our rhinos and elephant herd where you will be involved in valuable conservation work that will help towards securing the futures of these endangered species. This hands-on diverse experience will see you studying and learning about the animals behaviour, undertaking anti poaching patrols and lots more.
---
Volunteer Work Zimbabwe: Chipangali Wildlife Orphanage



This family-run wildlife sanctuary is one of the oldest in Africa and for over four decades has been a place of refuge for animals who couldn't survive in the wild. Volunteering there, will give you a well-rounded experience of wildlife conservation that extends far beyond animal care and rehabilitation.
---
---
Volunteer Work Zimbabwe: Sponsor Children in Zimbabwe



Another way to volunteer in Zimbabwe is to do so by sponsoring a child there. Details of how to sponsor a child in the country with Zimbabwe child sponsor organisations, charities, programs and projects.
---
Volunteer Work Zimbabwe: Zimbabwe Country Profile



In another of our African country profiles, find out all about Zimbabwe in a series of information articles, latest daily news, videos, and images together with volunteering and child sponsorship opportunities.
---
---