Volunteer Togo

Whilst there are volunteer work opportunities in Togo the fact that it has only recently emerged as a tentative democracy since 2007 has hampered progress in a country ranked in 167th place out of 189 countries and territories in 2019 when ranked in terms of life expectancy, literacy, access to knowledge and the living standards of a country with a life expectancy of just 60.76 years (2018). NGOs and other volunteer organisations are now returning to the country where half of all children live under the international poverty line and one out of every thirty children in Togo die of the preventable disease malaria ~ yet nets costs under a pound. Its a sad fact that where people have lived under harsh regimes that harshness almost becomes part of their DNA and certainly children in Togo are seen as having no rights and physical punishment of any perceived misdemeanours results in savage and response. This is mainly due to a very firmly held traditional belief that regards children in Togo as property. It is common therefore to see volunteer work projects not just addressing issues such as HIV/AIDS where 68,000 have been orphaned by the virus with a further 10,000 infected themselves but also in child support and empowerment work although most report it is hard going given these traditional beliefs.

Please note that many volunteer opportunities in Togo have been put on hold because of travel restrictions related to the COVID-19 pandemic. Hopefuly they will be back up and running soon. In the meantime, if you run or know of a volunteer work project in Togo let us know by contacting here. We look forward to hearing from you!
---
The Lighthouse Project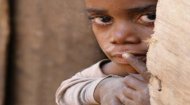 In a shameless bit of self-promotion, read this novel by the African Volunteer Network team about volunteering in Uganda. "Well worth the read especially for those working with non-profits abroad. In fact, it should be required reading."
---
PDH Togo



Volunteer work programs in Togo supporting and strengthening communities and orphans affected by HIV/AIDS.
---
VAD-Togo



A range of community based initiatives in Togo working with marginalised children and adults.
---
Projects Abroad



Volunteer work in agriculture and farming, teaching, child and healthcare and human rights development.
---
Integrate Health



Volunteer work to help deliver efficient and effective community driven health care in Togo.
---
Cadip



A range of volunteer work opportunities in Togo supporting local development and better education for the children who live there.
---
Togo Profile



Find out more about Togo, its people and what daily life is like there in our Togo profile pages.
---