Volunteer Sudan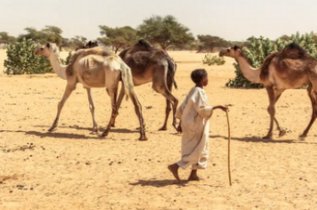 Much of Sudan is desert especially in the north of the country where there are frequent famines and droughts compounding the problems of a country that became independent from the UK in 1956 only to see years of civil war. This war, though long over, destroyed so much of the country's infrastructure. As a result, today Sudan is in 170th place out of 189 countries and territories in 2019 with levels of poverty and living standards that are significantly below that of other Arab states and even low human development. There is too much history regarding this complex country to go into any detail here, especially regarding its relationship with the breakaway nation of South Sudan in the south and the conflicted area of Darfur to the west of the country, however the African Volunteer network is not concerned with politics, we focus solely on volunteer work placements in the countries that span the African continent. As such most volunteer work in Sudan is about helping students of all ages, both children and adults alike, learn conversational English. Other projects include helping children traumatised by war and assisting in refugee camps

Please note that many volunteer opportunities in Sudan have been put on hold because of travel restrictions related to the COVID-19 pandemic. Hopefuly they will be back up and running soon. In the meantime, if you run or know of a volunteer work project in Sudan let us know by contacting here. We look forward to hearing from you!
---
The Lighthouse Project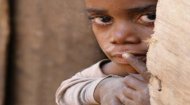 In a shameless bit of self-promotion, read this novel by the African Volunteer Network team about volunteering in Uganda. "Well worth the read especially for those working with non-profits abroad. In fact, it should be required reading."
---
Red Crescent



Amongst other humanitarian work the Red Crescent are addressing the emotional needs of children in Sudan.
---
Medical Teams International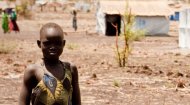 Volunteer with Medical Teams International and help provide essential health services to refugees.
---
Sudan Volunteer Programme



The Sudan Volunteer Programme (SVP) is a London and Khartoum-based charitable organisation sending graduates and near-graduates to Sudan to teach English at public higher education institutions around the country.
---
Sudan Profile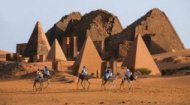 Find out more about Sudan, its people and what daily life is like there in our Sudan profile pages.
---