Volunteer South Sudan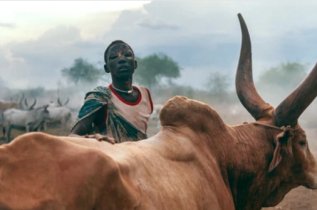 It says a lot about a country when it becomes independent and is welcomed into the world community as its newest nation then, within a year, aid and volunteer agencies are fleeing the country due to an outbreak of factionalised violence as they are unable to guarantee the safety of their staff or volunteers. And that violence continues. The largely Christian South Sudan broke from what it saw as its oppressive Muslim neighbour, Sudan, and it looked for a while that it would be joining a democratic community of nations. It was not to be as those seeking power in the new country disregarded the impact that struggle would have on its own people who had for so long sought to shake off oppression from the north only to have it reimposed by their own in the south together with violence, displacement and crime.

It's a bleak situation. Totally reliant on oil production and exports to survive, not only do these exports have to be transported through the hostile north on the agreement of Sudan, they are likely to be depleted within the next 30-0 years; only 4% of South Sudan is arable however 85% of the population are reliant upon it for subsistence farming and teachers in South Sudan have fled seeking employment elsewhere leaving the education system in disarray. Add to that outbreaks of disease such as cholera and the full bleakness of the situation becomes apparent. It will therefore come as no surprise that, despite only being ranked in 185th place out of 189 countries and territories in 2019 in terms of life expectancy, literacy, access to knowledge and the living standards, at present the opportunity to volunteer in South Sudan is pretty much limited to the Red Cross who stay after others have left.

Please note that many volunteer opportunities in South Sudan have been put on hold because of travel restrictions related to the COVID-19 pandemic. Hopefully they will be back up and running soon. In the meantime, if you run or know of a volunteer work project in South Sudan let us know by contacting here. We look forward to hearing from you!
---
Volunteer Work South Sudan: The Lighthouse Project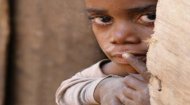 In a shameless bit of self-promotion, read this novel by the African Volunteer Network team about volunteering in Uganda. "Well worth the read especially for those working with non-profits abroad. In fact, it should be required reading."
---
Volunteer Work South Sudan: Red Cross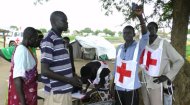 Red Cross continue to undertake humanitarian work in a country ravaged by conflict and disease.
---
Volunteer Work South Sudan: Partners in Compassionate Care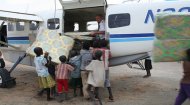 Partners in Compassionate Care run faith based medical volunteer work and health projects in South Sudan.
---
---
Volunteer Work South Sudan: Boma Project



Faith based volunteer work teaching children and staff or building a school at Boma in South Sudan.
---
Volunteer Work South Sudan: Seeds of Wisdom



Volunteer work in South Sudan in the fields of construction, health and/or education.
---
Volunteer Work South Sudan: Alaska Health Project South Sudan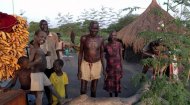 Since 2008 volunteers and their Southern Sudanese "Alaska Team" have worked to bring safe drinking water, agricultural development, improved sanitation and the construction of two medical clinics and are now expanding throughout the region.
---
---
Volunteer Work South Sudan: Health Link South Sudan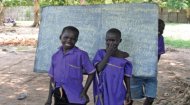 HLSS' strategic orientation is to enable every person in South Sudan to have access to basic human needs and become self-reliant and to reduce risks and impacts of both natural and man-made disasters in the new nation. They welcome volunteers from variety of professional backgrounds; Medicine & Nursing, Public health, Business and finance, Social Work, public policy, and social media.
---
Volunteer Work South Sudan: Confident Children out of Conflict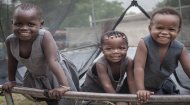 If you have a desire to help, and a passion to support vulnerable South Sudanese youth and children go to boarding schools in Uganda; then please get in touch about volunteering at CCC.
---
---
Volunteer Work South Sudan: Sponsor Children in South Sudan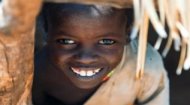 Another way to volunteer in Sudan Profile is to do so by sponsoring a child there. Details of how to sponsor a child in the country with Sudan Profile child sponsor organisations, charities, programs and projects.
---
Volunteer Work South Sudan: Country Profile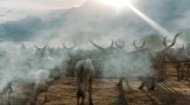 In another of our African country profiles, find out all about South Sudan in a series of information articles, latest daily news, videos, and images together with volunteering and child sponsorship opportunities.
---
---