Volunteer Rwanda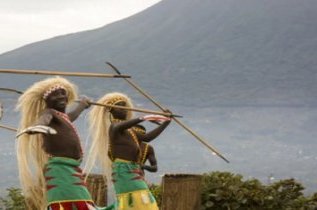 Rwanda has moved on from the genocide of 1994 when millions were slaughtered in a killing spree that affected nigh on the entire population of the small country that nestles just south of the equator. Rwanda, with a population of 12.63 million (2019), currently ranks in 160th place out of 189 countries and territories in 2019 when ranked in terms of life expectancy, literacy, access to knowledge and the living standards of a country. Poverty in Rwanda is clearly significant with around 39% of the population living below the poverty line. One contributing factor is that Rwanda suffers from a poor education system where only 68% of first-graders end up completing all six years of primary education. Nationally, 38 percent of children under 5 years are stunted and 2 percent suffer from acute malnutrition (wasting or low weight-for-height) not least because of low agricultural productivity. If you have ever been to Rwanda it is easy to see why, with the coutry bathed in steep hills making basic agriculture farming an inefficient burden.

Rwanda has a high orphan population which can be emotionally and physically demanding for the volunteer but it also needs to be sensitive to attachments the children will form with adults who care for them. As such, many volunteer work programs in Rwanda look for longer volunteer placements so the children don't have a conveyor belt of adults coming into and out of their lives every few weeks. Makes sense. There are also opportunities to teach in a country where the government commits only 3.07% of all expenditure to education, compared to the world average in 2018 based on 60 countries of 4.16%.

Please note that many volunteer opportunities in Rwanda have been put on hold because of travel restrictions related to the COVID-19 pandemic. Hopefuly they will be back up and running soon. In the meantime, if you run or know of a volunteer work project in Rwanda let us know by contacting here. We look forward to hearing from you!
---
The Lighthouse Project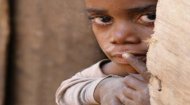 In a shameless bit of self-promotion, read this novel by the African Volunteer Network team about volunteering in Uganda. "Well worth the read especially for those working with non-profits abroad. In fact, it should be required reading."
---
Kinamba Project



This volunteer work project accepts volunteers for longer term placements to teach in the school.
---
Rwandan Orphans Project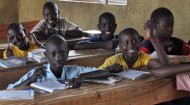 The ROP is an orphanage and a centre for street children located in Kigali, Rwanda.
---
Embrace Rwanda



Looking for volunteers with pre-natal care, early childhood development and teaching skills.
---
Ubushobozi Project



This project focuses on helping orphaned and/or head-of-household teenage girls in the Musanze area.
---
Hope Shines



Volunteer work in school holiday camps supporting orphans and vulnerable children in Rwanda.
---
Agahozo-Shalom youth village



Long term volunteer work supporting vulnerable teenagers at the Agahozo-Shalom youth village.
---
Legacy of Hope



Locally based volunteer work in Rwanda improving living environments and educational outcomes.
---
Assumption Volunteers



Volunteer work in Rwanda for qualified teachers together with orphanage and other opportunities.
---
Rwanda Profile



Find out more about Rwanda, its people and what daily life is like there in our Rwanda profile pages.
---