Volunteer Mali

Today Mali is ranked in 184th place out of 189 countries and territories in 2019 in terms of life expectancy, literacy, access to knowledge and the living standards of a country make it well short of even sub-Saharan standards. In fact Mali is one of the 25 poorest countries in the world, let alone Africa. Life expectancy for its population of 19.66 million (2019) is 58.89 years (2018) and 80% ofthat population rely on subsistence farming and fishing in a country where 65% of the land is either desert or semi-desert. Despite being a mainly Muslim country there are tens of thousands of AIDS orphans (Muslim countries tend, generally, to have much lower rates of the virus) and the streets of cities such as Bamako are home to thousands of abandoned children.

Please note that many volunteer opportunities in Mali have been put on hold because of travel restrictions related to the COVID-19 pandemic. Hopefuly they will be back up and running soon. In the meantime, if you run or know of a volunteer work project in Mali let us know by contacting here. We look forward to hearing from you!
---
The Lighthouse Project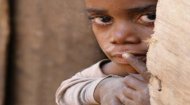 In a shameless bit of self-promotion, read this novel by the African Volunteer Network team about volunteering in Uganda. "Well worth the read especially for those working with non-profits abroad. In fact, it should be required reading."
---
Joliba Trust



The Joliba Trust works with marginalised farming and cattle raising communities in rural Mali.
---
Ecova Mali



Ecova Mali works with Malian farmers to train other farmers in sustainable agriculture techniques.
---
Mali Medical Relief



Works to assist disadvantaged families in Mali access appropriate health care services.
---
Agile International



Volunteer work in mali aimed at empowering rural women to return Mali and West Africa to food security.
---
Village Ventures



Community based volunteer work in the extremely poor villages surrounding the town of Diema in Mali.
---
The Tandana Foundation



Limited opportunities to live and work alongside villagers within a rural community in Mali's Dogon Country.
---
Red Cross



The Red Cross in Mali remains active in delivering humanitarian aid and relief despite the ongoing challenges.
---
Medicine for Mali



The Medicine for Mali mission is to collaborate with partners to improve lives through medical aid, education, public health, micro-finance loans and clean water.
---
Mali Rising



Help stamp out extreme poverty in Mali by empowering Mali's kids through education.
---
Mali Profile



Find out more about Mali its people and what daily life is like there in our Mali profile pages.
---