Volunteer Ethiopia

Ethiopia is today unfortunately indelibly linked with the Live Aid concerts and charity records of the mid 1980s prompted by the famine in Ethiopia and Eritrea between 1983-1985. Believed to be caused by drought, more than 400,000 died in northern Ethiopia alone, yet the deaths were occurring long before the droughts and many now consider that the death toll can in a large part, be laid at the door of failed government policies and two decades of war. Today, forty years on, Ethiopia is still ranked in 173rd place out of 189 countries and territories in terms of life expectancy, literacy, access to knowledge and the living standards of a country (2019). In Ethiopia most children grow up in poverty with only 30% having access to primary education and even less, 11%, having access to safe water and sanitation. Its a staggering fact that 200,000 children in Ethiopia are becoming orphaned ever year with contributory facts being high rates of maternal mortality with one out of every four women dying during child birth and the spread of the HIV/AIDS virus ~ leaving 650,000 children orphaned.

There is a large and growing volunteer work sector in Ethiopia which is a great place to work particularly as, when you get time off, there is much to see and do. Most volunteer work focuses on education, health care promotion and HIV/AIDS awareness work. Inevitably there are many volunteer placement opportunities in orphanages to care for those orphans together with other lost and abandoned children. If you are considering becoming a volunteer in Ethiopia leave time to explore the country's ancient culture from its 12th-13th century rock-cut Christian churches at Lalibela to the ruins of an ancient city with obelisks, tombs, castles and Our Lady Mary of Zion church at Aksum as well as the museum that houses the oldest humanoid in the world ~ Lucy. Oh, and its one of the cheapest countries in Africa!

Please note that many volunteer opportunities in Ethiopia have been put on hold because of travel restrictions related to the COVID-19 pandemic. Hopefuly they will be back up and running soon. In the meantime, if you run or know of a volunteer work project in Ethiopia let us know by contacting here. We look forward to hearing from you!
---
The Lighthouse Project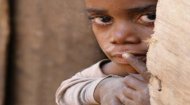 In a shameless bit of self-promotion, read this novel by the African Volunteer Network team about volunteering in Uganda. "Well worth the read especially for those working with non-profits abroad. In fact, it should be required reading."
---
Together We learn



A teaching project to help young children and teenagers in school settings in Ethiopia.
---
Hope Ethiopia



Hope Ethiopia works with orphaned children and disadvantaged adults in a faith environment.
---
Maternity Africa



Seeking volunteer midwives and obstetricians to work in Ethiopia for periods of approximately 3 months.
---
Facing Africa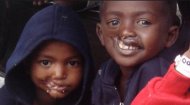 Facing Africa recruits medical volunteers to work in Ethiopia with child and adult Noma sufferers.
---
A Hope for Children



Volunteer work in Ethiopia with HIV+ children in health care, care giving, tutoring and teaching English.
---
Strong Hearts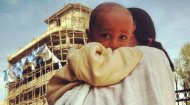 Volunteer work in Addis Ababa teaching primary age children, hospice work and at a family care centre.
---
New Day Children's Centre



Volunteer work running the New Day Children's Centre situated on the shores of Lake Tana in Ethiopia.
---
Habitat Ethiopia



Build healthy housing for families and make cracked walls and leaky roofs a thing of the past!
---
A Glimmer of Hope



Volunteers use their experience and skills to help women and children in Ethiopia escape poverty.
---
Project Mercy



Work empowering individuals to be self-sufficient within economically independent communities.
---
Red Cross



Volunteer work in disaster preparedness/response, health and health related initiatives.
---
Ethiopia Reads



Volunteer work building schools and libraries, putting books in the hands of children!
---
Ethiopia Profile



Find out more about Ethiopia, its people and what daily life is like there in our Ethiopia profile pages.
---