Volunteer Work Tunisia

Tunisia isn't exactly a hot spot for volunteer work in Africa not least because it is 98% Arab and Arab speaking and not exactly poor coming in at position 95 out of 189 countries and territories when ranked in terms of life expectancy, literacy, access to knowledge and the living standards of a country in 2019. It was also ruled undemocratically by President Ben Ali until he was forced to flee to Saudi Arabia in what was known as the "Arab Spring" of 2011. The only real change since then as Tunisia emerges as a fledgling, hesitant democracy has been the fall in foreign income from tourism following the instability of 2011 from which the country has yet to recover.

Most volunteer work in Tunisia, such as there is, tends to be met within Tunisia itself; i.e. just like in any other developed country where needs are identified they are met by volunteer groups arranging then deploying their own resources internally. One exception to this is the Tunisian Red Crescent who are primarily engaged in working delivering humanitarian aid around Tunisia's borders with Libya where the ongoing conflict within Libya is piling pressure on and around the border area.

Please note that many volunteer opportunities in Tunisia were disrupted by the COVID-19 pandemic which led to the permanent closure of some volunteer opportunities and restrictions on others. Hopefully things are now beginning to return to normal. If you run or know of a volunteer work project in Tunisia let us know by contacting us here. We look forward to hearing from you!
---
Volunteer Work Tunisia: The Lighthouse Project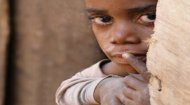 In a shameless bit of self-promotion, read this novel by the African Volunteer Network team about volunteering in Uganda. "Well worth the read especially for those working with non-profits abroad. In fact, it should be required reading."
---
Volunteer Work Tunisia: AFS Tunisia



AFS is an international youth exchange organization present in more than 50 countries. It is also a community of citizens from all over the world: students, families and volunteers determined to build bridges between cultures.
---
---
Volunteer Work Tunisia: Red Crescent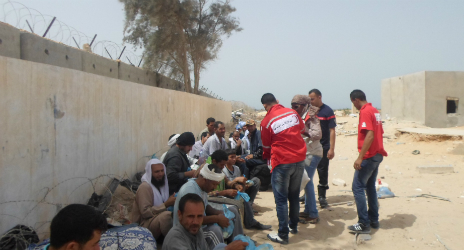 Works on the humanitarian outcomes of the conflict in Libya that is putting pressure on Tunisia.
---
Volunteer Work Tunisia: Tunisia Country Profile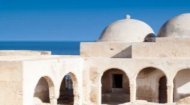 In another of our African country profiles, find out all about Tunisia in a series of information articles, latest daily news, videos, and images together with volunteering and child sponsorship opportunities.
---
---