Volunteer Work Gabon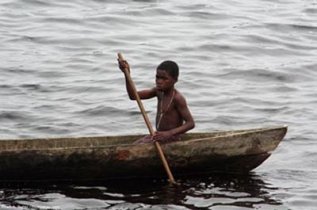 There are few volunteer work opportunities in Gabon because of its relatively small size with a population of just over 2.173 million (2019), and its relative wealth as it reaps the rewards of a buoyant oil industry off its coastline. In fact Gabon is 119th place out of 186 countries and territories in 2019 when ranked in terms of life expectancy, literacy, access to knowledge and the living standards of a country although it has slipped down those rankings over the past few years having been 106th six years previously.

Gabon does face a number of challenges. One in ten children living there are orphans or abandoned and there is a growing tendency for them to move to cities like Libreville, its capital, to beg on the streets. There are some educational volunteer placements in Gabon, where the education itself is free; it's just that the other school expenses such as books and writing materials put it out of the reach of many families. Those looking to undertake voluntary work in Gabon are pretty much limited to qualified medical staff or those with a keen interest in preservation and conservation.

Please note that many volunteer opportunities in Gabon were disrupted by the COVID-19 pandemic which led to the permanent closure of some volunteer opportunities and restrictions on others. Hopefully things are now beginning to return to normal. If you run or know of a volunteer work project in Gabon let us know by contacting us here. We look forward to hearing from you!
---
Volunteer Work Gabon: The Lighthouse Project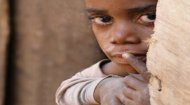 In a shameless bit of self-promotion, read this novel by the African Volunteer Network team about volunteering in Uganda. "Well worth the read especially for those working with non-profits abroad. In fact, it should be required reading."
---
Volunteer Work Gabon: Bongolo Hospital



Faith based medical work for volunteer Christian physicians, dentists and other medical personnel.
---
Volunteer Work Gabon: Ape Alliance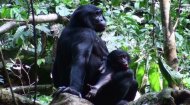 The Ape Alliance has volunteering openings at the Gorilla Habituation Project in Gabon.
---
---
Volunteer Work Gabon: Mandrillus



Located in the vicinity of the village of Bakoumba in southern Gabon (Lekedi Park), the Mandrillus Project was born in 2012 to study the unique habituated population of wild mandrills.
---

Volunteer with UNICEF in supporting children in Gabon to reach their full potential.
---
Volunteer Work Gabon: Gabon Country Profile



In another of our African country profiles, find out all about Gabon in a series of information articles, latest daily news, videos, and images together with volunteering and child sponsorship opportunities.
---
---