Volunteer Central African Republic

Volunteer work placements and opportunities in the Central African Republic are virtually non-existent not least because it's one of the most dangerous places on the planet and almost a perpetual war zone since gaining independence from France in 1960. Today the Central African Republic is in 188th place out of 189 countries and territories in 2019 when ranked in terms of life expectancy, literacy, access to knowledge and the living standards of a country and life expectancy is just 48 years. One in ten children die at birth and 20% are dead before they each their fifth birthday. With a mainly illiterate population who have had no opportunity to go to school because there aren't many and few teachers in any event, most people in CAR live in poverty, children's growth is stunted and safe water supplies and sanitation are scarce.

Despite all of this, it's simply not safe for volunteer projects in the Central African Republic to operate either within urban localities or in the outlying areas that are controlled by rebels to the government who deploy guerrilla tactics forcing local residents, particularly in the north, to regularly flee for safety. It will therefore come as little or no surprise that it is mainly the Red Cross who maintain a presence in the country and even they have to head up their project with "Volunteering for the Red Cross in the Central African Republic: Why it is not for the faint of heart."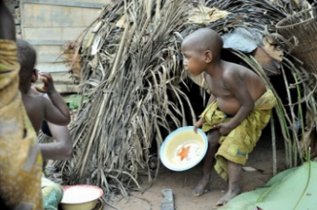 Please note that many volunteer opportunities in Central African Republic were disrupted by the COVID-19 pandemic which led to the permanent closure of some volunteer opportunities and restrictions on others. Hopefully things are now beginning to return to normal. If you run or know of a volunteer work project in Central African Republic let us know by contacting us here. We look forward to hearing from you!
---
Volunteer Work Central African Republic: The Lighthouse Project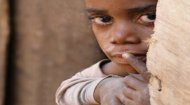 In a shameless bit of self-promotion, read this novel by the African Volunteer Network team about volunteering in Uganda. "Well worth the read especially for those working with non-profits abroad. In fact, it should be required reading."
---
Volunteer Work Central African Republic: Red Cross



The Red Cross is one of the few organisations still operating in CAR requiring volunteers.
---
Volunteer Work Central African Republic: MercyCorps



Helping to protect vulnerable people and meet their basic needs for protection, water and food.
---
---
Volunteer Work Central African Republic: Sangha Lodge



Volunteers needed to co-ordinate the day to day hospitality and conservation programme at Sangha Lodge to allow further development in Pangolin rehabilitation and research work.
---
Volunteer Work Central African Republic: Child Sponsor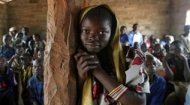 Another way to volunteer in the Central African Republic is to do so by sponsoring a child there. Details of how to sponsor a child in the country with CAR child sponsor organisations, charities, programs and projects.
---
Volunteer Work Central African Republic: CAR Profile



In another of our African country profiles, find out all about the Central African Republic in a series of information articles, latest daily news, videos, and images together with volunteering and child sponsorship opportunities.
---
---