Volunteer Work Algeria

Most volunteer work opportunities in Algeria focus on the 200,000 Saharawis from the Western Sahara who are living in four semi autonomous refugee camps in Algeria and are completely dependent on foreign aid as there is literally nothing in the region, except for the camps themselves; certainly no arable ground. Working in the camps is harsh and volunteers will usually stay with a host family during their time in Algeria so its a great opportunity to really get to know and understand the Saharawi way of life. The maximum volunteer period is three months ~ the length of a non extendable visa.

This volunteer work in Algeria is mainly teaching English although, and particularly for those who can speak Arabic, there are also development work opportunities. Its very much down to the individual. The camps themselves are governed by Polisario, a Sahrawi rebel national liberation movement working to end Moroccan presence in the Western Sahara and effectively the Western Sahara's government in exile. Potential volunteers to the camps should remain aware off the dangers and the increasing instability of the Sahel region. As such, volunteer opportunities may be curtailed when the volunteer work projects deem it unsafe to continue their work.

Please note that many volunteer opportunities in Algeria were disrupted by the COVID-19 pandemic which led to the permanent closure of some volunteer opportunities and restrictions on others. Hopefully things are now beginning to return to normal. If you run or know of a volunteer work project in Algeria let us know by contacting us here. We look forward to hearing from you!
---
Volunteer Work Algeria: The Lighthouse Project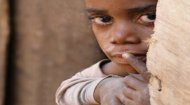 In a shameless bit of self-promotion, read this novel by the African Volunteer Network team about volunteering in Uganda. "Well worth the read especially for those working with non-profits abroad. In fact, it should be required reading."
---
Volunteer Work Algeria: AVAPEC



The Volunteers for Peace and Cultural Exchange runs programs inc summer camp for children with disabilities
---
---
Volunteer Work Algeria: Algerian Acion



A UK based charity recruiting volunteers for research, admin, fundraising and assisting at events.
---
Volunteer Work Algeria: Go Volunteer Africa



An opportunity to share your English or French skills with Algerian children and youth to open up opportunities for jobs and higher education for them.
---
Volunteer Work Algeria: Child Sponsor Algeria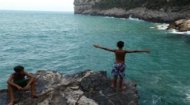 Another way to volunteer in Algeria is to do so by sponsoring a child there. Details of how to sponsor a child in Algeria with Algerian child sponsor programs and projects and other ways to support young people in Algeria.
---
Volunteer Work Algeria: Algeria Profile



Find out all about Algeria in a series of information articles, latest daily news, videos, and images together with volunteering and child sponsorship opportunities.
---
---