Sao Tome and Principe Profile

The Democratic Republic of Sao Tome and Principe comprises two volcanic islands and some smaller islets some 150 miles off the coast of Gabon that are believed to have first been discovered by Portuguese explorers around 1470. Sao Tome was named after St Thomas as the explorer found the island on his celebration day, and Principe was named after the Prince of Portugal to whom duties on the sugar crop of the island were paid. Today the island of Principe, with a population of just over 8,420, is autonomous within the arrangement since 1995 and is best known for the site where Einstein's Theory of Relativity was finally proved during the total solar eclipse of 29th May, 1919.)

By the mid-seventeenth century the islands were mainly used for the trading of slaves and on 12th July 1975 they finally gained their independence from Portugal however little changed until the country's first ever free elections were held in 1991. As with so many other emerging African nations, democracy was a difficult concept to bed in and there were three coup attempts in 1995, 2003 and 2009 respectively however, today, Sao Tome and Principe is considered one of Africa's most stable and democratic countries. With its over population of 223,831 (2021), tenions are expected following the recent oil discoveries in the Gulf of Guinea and how best to exploit the opportunities those discoveries provide with many concerned that what should be an island paradise will become a breeding ground for exploitative oil companies who will wreak environment disaster as they have done in the Niger Delta.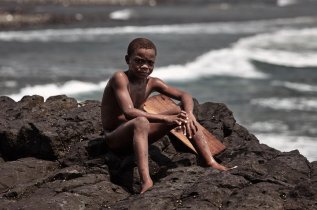 Until that oil revenue starts flowing, Sao Tome and Principe relies for cocoa for 95% of its exports and uses that income to buy in food given that it cannot grow enough of its own food to support its population. In recent years its cocoa output has dropped due to droughts and mismanagement. Sao Tome and Principe is in 137th place out of 189 countries and territories in 2019 when ranked in terms of life expectancy, literacy, access to knowledge and the living standards of a country. Life expectancy is 70.38 years (2019) with an estimated one-third of islands' inhabitants living on less than US$ 1.9 per day with, overall, more than two-thirds in poverty based on the accepted internmational poverty line of US$3.20 per day. Part of this poverty is down to the fact that many are engaged as as plantation workers reliant on the market economy to pay them without the opportunity to grow their own crops as they possess no land to do so. Today Sao Tome and Principe is ranked in 11th place out of 54 African countries measured by the Ibrahim Index of African Governance and is considered a free country, with high freedom of speech, high political freedom and average economic freedom.
---
Sao Tome and Principe Profile: Volunteer Work



Check out all the latest fee paying and free African volunteer work placements and charity work job opportunities abroad with local projects and volunteering organisations in Sao Tome and Principe.
---
Sao Tome and Principe Profile: Sao Tome Profile



A complete profile of Sao Tome, capital city of the islands of Sao Tome and Principe including Sao Tome information, facts, pictures and tourist attractions.
---
---
Sao Tome and Principe Profile: Child Sponsor



Details of how to sponsor children in Sao Tome and Principe with Sao Tome and Principe child sponsor organisations, charities, programs and projects.
---
Sao Tome and Principe Profile: Islands Map



Use this Google Earth satellite map of the Sao Tome and Principe off Africa to explore and take a virtual tour of the Sao Tome and Principe islands and zoom in on places of interest.
---
Sao Tome and Principe Profile: News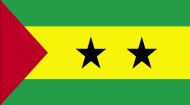 Read all the latest and breaking news from Sao Tome and Principe here at our Sao Tome and Principe news profile page. Updated daily.
---
---