Morocco Profile

Morocco is situated in north-east Africa and borders the Atlantic Ocean to its west, the Mediterranean Sea to its north, Algeria to its east, the disputed territory of the Western Sahara to its south and Mauritania to its south-east. With a history that can be traced back to 2000 BCE, present day Morocco, with its population of 36.47 million (2019), gained independence from France and Spain in 1956 as the Kingdom of Morocco. On independence Sultan Mohammed became king in 1957 and ruled until his death in 1961 when he was succeeded by his second eldest son, King Hassan II, who, in turn ruled until his death in 1999.

In turn he was succeeded by his son Mohammed VI who today rules as a constitutional monarch with an elected parliament, but with the power to declare wars, deploy troops and dissolve parliament as he sees fit. A trading partner of the EU, Morocco continues to be a relatively poor nation by international standards, although rarely suffers from the abject poverty of many African countries. Around 19% of the total population live in poverty and, as elsewhere, the levels of poverty increase for those who live further away from urban areas. Many attempt to escape this poverty by illegally travelling into neighbouring Spain and then into the deep European marketplace. But without papers they are at risk of financial and other forms of exploitation and, of course, enforced repatriation having left all their worldly goods behind in what they thought would be a one way journey.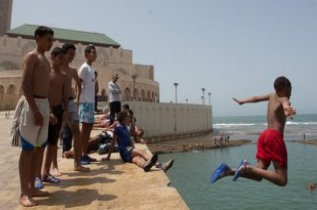 As in many countries witha poor demographic, Morocco has numerous street children who flock to the urban areas believing the streets are paved in the proverbial gold. There are tens of thousands of street children in Morocco with an estimated seven thousand in Casablanca alone. One 13 year old described his life: "I take drugs to forget about my situation and to prevent myself from committing a crime. I've been caught by the police many times for hanging around here. My mom is a dirty pr*****e. So, I escaped from home not to see men coming and going out of the house". Whist the issue of street children in Morocco is obviously one of concern, it should be see in context, for all major conurbations are home to children who have left home prematurely, and all such children, without the protection of adults are at risk of the same issues wherever in the world they reside. Morocco is in 121st place out of 189 countries and territories in 2019 when ranked in terms of life expectancy, literacy, access to knowledge and the living standards of a country in 2019.
---
Morocco Profile: Volunteer in Morocco



Check out all the latest fee paying and free African volunteer work placements and charity work job opportunities abroad with local projects and volunteering organisations in Morocco.
---

Information, video and background history about the Maghreb where there is some limited volunteer work.
---
---

Use this Google Earth satellite map of Morocco in North Africa to explore and take a virtual tour of Morocco and zoom in on places of interest.
---
Morocco Profile: Child Sponsor Morocco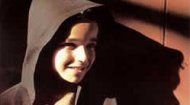 Details of how to sponsor children in Morocco with Moroccan child sponsor organisations, charities, programs and projects.
---

Read all the latest news and current events from Morocco online in our Morocco profile news page. Updated daily.
---
---