Malawi Images

Malawi, with its population of 19.13 million (2020), is a small country located in south-east Africa with Zambia to its north-west, Tanzania to its north-east, separated by Africa's third largest lake, Lake Malawi (below), and Mozambique to its east, south and west, again separated by the lake. The country is set within the Great Rift Valley, with the country's highest point being marked by Mt Mulanje (above) at 10,000ft ~ the peak of Ben Nevis is just 4409 feet above sea level by comparison. The countryside in Malawi is far from the stereotypical image of a dry, desertified land being in the main a lush, green country with forests, mountains, river valleys as well as highlands and plateaus.

Malawi has three main rivers, the Dwangwa, which flows from the plateau in the north-east of the country for a hundred miles into Lake Malawi; the Shire River which flows for 250 miles through both Malawi and Mozambique originating in Lake Malawi and the South Rukuru river which is the main river in the north of Malawi flowing though the Nyika Plateau. The weather in Malawi is warm all the year round with a rainy season between December to May, and a dry season from May to December. The climate is best described as sub tropical and the country boasts many different landscapes from an inland lake to forests, mountains and grasslands. If visiting the Malawi countryside the many places worth a visit are obviously going to include Lake Malawi which is not only great for swimming, snorkelling and diving, but is best seen on a trip on its steamer the MV Ilala which travels from from Monkey Bay to Chilumba.

Whilst there, try and stop over at Likoma Island, the largest of the two inhabited islands on the lake which can be accessed by the steamer or by air where you'll find St Peter's Cathedral - the third largest cathedral in Central Africa built in 1903. Although Malawi is not known as a big game destination, Kasungu National Park (above) ~ about 108 miles north of Lilongwe, bordering Zambia, is worth a visit to see its leopards, buffalos and hippos as well as its birdlife. The Dwanga and the Lingadzi rivers flow through the park. If you have time, take in the Culture and Museum Center at Karonga on the western shore of Lake Nyasa where you can meet the so-called 'Malawisaurus' dinosaur skeleton as well as learning about the history and mythology of the area. Explore more images of Malawi in the video (below).
---
Malawi Images: Volunteer in Malawi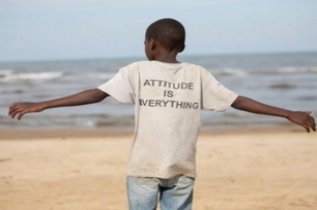 Check out all the latest fee paying and free African volunteer work placements and charity work job opportunities abroad with local projects and volunteering organisations in Malawi.
---

Use this Google Earth satellite map of Malawi in Africa to explore and take a virtual tour of Malawi and zoom in on places of interest.
---

Take a virtual tour of Lake Malawi both above and underwater in another in our African lakes series.
---
---
Malawi Images: Child Sponsor Malawi



Details of how to sponsor children in Malawi with Malawi child sponsor organisations, charities, programs and projects.
---
Malawi Images: Malawi Country Profile



In another of our African country profiles, find out all about Malawi in a series of information articles, latest daily news, videos, and images together with volunteering and child sponsorship opportunities.
---
---