Funny Africa

We are so used to negative images of Africa that we compiled this funny Africa collection of pictures, videos and funny Africa facts. You might be wondering why we included this in a site predominately about volunteering and work opportunities in Africa. It's quite simple really. Although Africa faces many challenges, just like many other areas of the world, it is rich in diversity and its peoples often grind out a difficult daily existence with a broad, warm and welcoming African smile.

Below see some of our funny Africa signs that show insights into daily life in Africa whilst our funny Africa pictures capture funny moments frozen in time for all to enjoy. Below is one of our favourite funny African videos; an authentic African version of the RSPCA!/font>
---
Funny Africa: Funny African Pictures



A collection of some of the best funny Africa pictures online. Most of these pictures are funny because African people have tried to replicate what's available elsewhere using heir own resources!
---
Funny Africa: Funny African Signs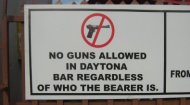 Wherever you go in Africa there are always some funny signs and here we showcase some of the very best. Share yours
at the Network!
---
---
Funny Africa: Funny Africa Facts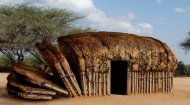 Explore funny and interesting facts about Africa before you volunteer including Zambia's not so illustrious space program that planned to use a catapult firing system but ended with one 17-year old female astronaut getting pregnant and taken home by her disgusted parents instead!
---
Funny Africa: African Kids Dancing



A compilation of happy African kids dancing on video, some traditional African dancing, others just children having a good time as they move to the music sharing their talent! Guaranteed to make you smile!
---
---