Child Sponsor Congo Brazzaville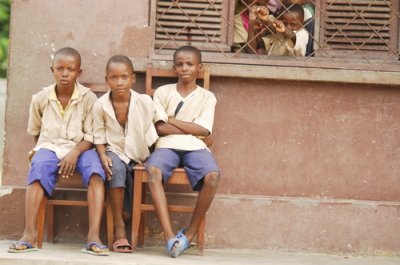 The Republic of Congo, often referred to as Congo Brazzaville after its capital, is neighbours to Gabon, Cameroon, the Central African Republic, the Democratic Republic of the Congo and Angola and has a population of 5.518 million (2020). Following independence from France in 1960, it became a Marxist state until the collapse of communism in 1991 when it embraced a market economy. There was a civil war in 1997 however the country today is more stable (despite ongoing humanitarian crises) not least because it has become the fourth-largest oil producer in the Gulf of Guinea, providing the country with a degree of prosperity although, as ever, that wealth is unevenly distributed. The Congo is in 149th place out of 189 countries and territories in 2019 when ranked in terms of life expectancy, literacy, access to knowledge and the living standards of a country with a life expectancy of 64.57 years (2019) and a poverty rate in 2020 of 52.5%, mainly in rural areas.

Life for children in the Republic of the Congo should be better than for other children on the African continent; there are high literacy levels and longer periods of required education yet the number of street children in the Republic of Congo has increased. The presence of these street children is a particular problem in Brazzaville, where there are an estimated two thousand children sleeping rough, to Point-Noire as well as other urban areas. The situation in Brazzaville is intensified by its close proximity to Kinshasa in the Democratic Republic of Congo where many cross the river in search of work. Whilst not as acute in some other Africa countries, the number of AIDS orphans in Congo Brazzaville is estimated to be around 10,000.

84% of children living in towns and cities have access to safe drinking water but this drops to just 27% for children living in rural areas of the Republic of Congo. Similarly, access to healthcare varies considerably not least because 66% of all doctors in the country live and practise in the capital city Brazzaville. Within the last few years it has been estimated that 85% of all children living in rural areas are engaged in work either in exchange for low wage, despite child labour under the age of 16yrs being illegal. The Republic of Congo is also a known source of children trafficked in for child labour from Benin and it is widely acknowledged that that country has done little to stem this tide. Internally trafficked children mainly originate from the Pool region and this forced labour involves long work hours with almost no access to education or health services. It includes domestic work, market vending and fishing. There are very few, if any, child sponsor programs in the Republic of Congo but you can help when you sponsor a child in Congo Brazzaville.
---
Child Sponsor Congo Brazzaville: The Lighthouse Project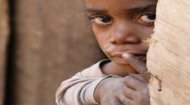 In a shameless bit of self-promotion, read this novel by the African Volunteer Network team about volunteering in Uganda. "Well worth the read especially for those working with non-profits abroad. In fact, it should be required reading."
---
Child Sponsor Congo Brazzaville: Sister Yengo



Sponsor a child in the Republic of Congo with the Sister Yeno orphanage and receive yearly updates on your child.
---
---
Child Sponsor Congo Brazzaville: Congo Brazzaville Children



Find out more about children's lives in Congo Brazzaville in pictures and video together with facts and figures.
---
Child Sponsor Congo Brazzaville: Volunteer in Congo Brazzaville



As well as sponsoring a child why not explore volunteering opportunities in Congo Brazzaville?
---
Child Sponsor Congo Brazzaville: Country Profile



In another of our African country profiles, find out all about Congo Brazzaville in a series of information articles, latest daily news, videos, and images together with volunteering and child sponsorship opportunities.
---
---