Children in Cameroon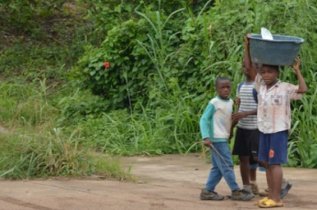 The lives of children in Cameroon should be better than in many other African countries. A relatively stable state in most areas, albeit ruled tightly by President Paul Biya, Cameroon has a decent agricultural economy buoyed by oil reserves yet life for many children there is not good as violence and instability in the north-west and south-west regions of the country have left more than 90% of primary schools closed for fear of attack and 855,000 children out of school and fearing for their lives. This is not a recent problem, some of those children in Cameroon have had no education for some four years, leaving them vulnerable to exploitation and with signifgicantly impaired life-long opportunities. These areas have been subject to what has been termed the 'Anglophone Conflict' in which government forces have been using lethal force to put down rallies by separatist groups formed to fight for an independent nation they call Ambazonia. According the the UN, more than 700,000 people have fled their homes and an estimated 4,000 have been killed in the conflict.

Elsewhere, more than 40% of the children in Cameroon live below the poverty line, higher in rural areas. 38% of deaths among children under five years old in Cameroon are due to malnutrition and one out of three children is stunted. Life expectancy is 59.29 years (2019) and Cameroon is ranked in 153th position out of 189 countries and territories in 2019 when ranked in terms of life expectancy, literacy, access to knowledge and the living standards of a country. The 2017–2018 Cameroon Population-based HIV Impact Assessment (the most recent data available) identified that 3.7% of adults are living with HIV in Cameroon, representing approximately 500,000 individuals, however also established that only 20.7% of young people living with HIV were aware of their HIV status based upon self-report and ARV-detection data meaning they are at risk of unknowingly passing the virus on. The exact number of AIDS orphaned is not known however in 2020 was estimated to be 350,000. Many of these orphaned children along with others who escape poverty or family breakdown end up on the streets surviving through vending, begging or stealing. See the article on street children here.

The education system for children in Cameroon is divided into compulsory primary school which lasts for six years, five years of seconday education and two years of high school. The government is currently working through its 'Document de Strategie du Secteur de l'Education et de la Formation 2013-2020' with the aim of establishing quality universal primary education and while Cameroon is credited with valuing the education of its children, traditional values work against girls who, as across so much of Africa, are expected to attend to domicilliary chores and work to earn an income for their families. Sanitation is also a major area of concern for children in Cameroon with 75% of schools in some areas having no toilets or washing facilities. (This lack of water is also cited as a reason why many girls in Cameroon fail to attend education). Even water supplies in cities such as the capital Yaounde pump out dirty, often contaminated water. In more rural communities, particularly in the north west, the only water available is from muddy, tributary rivers which can be an hour's walk there and back from home, and the water collected is from the same rivers that livestock use as well as clothes are washed in. As such, water related sicknesses amongst children in Cameroon are high. Overall in Cameroon 86% of urban dwellers have access to safe water dropping to 44% in rural communities.

There are also ongoing concerns about the trafficking of children within Cameroon with girls being trafficked for domestic servitude and sexual exploitation and boys being forced to work in agriculture as well as in factories, street selling and fishing. Of note is that Cameroon does not appear to accept this as a problem, and whilst, under duress, some arrests have been made for the trafficking of children, no prosecutions followed. As well as internal trafficking, Cameroon is also known as a transit country for trafficking of children between two of its neighbours, Nigeria and Gabon. The video below provides some insights into the lives of children in Cameroon whilst below are detailed some children's projects you may want to support.
---
Children in Cameroon: Hope For Children Cameroon



Hope for Children Cameroon work with children in underserved communities in Cameroon by providing them with the quality education they need to maximize their full potential with the aim of building a stronger generation of young people.
---
Children in Cameroon: Education Cameroon



Education Cameroon works with children and communities to promote quality education and psychosocial wellbeing.
---
Children in Cameroon: Street Children in Cameroon


---
---
Children in Cameroon: Sponsor Children in Cameroon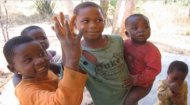 Details of how to sponsor children in Cameroon with Cameroon child sponsor organisations, charities, programs and projects.
---
Children in Cameroon: Volunteer in Cameroon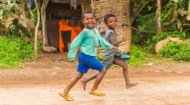 As well as sponsoring a child why not explore volunteering opportunities in Cameroon?
---
Children in Cameroon: Cameroon Country Profile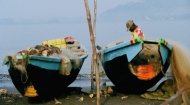 In another of our African country profiles, find out all about Cameroon in a series of information articles, latest daily news, videos, and images together with volunteering and child sponsorship opportunities.
---
---