Volunteer Morocco

When most people think of African volunteer placements they tend to think of the sub-Saharan countries, however there is also need in the north of the African continent not least in Morocco which continues to be a relatively poor nation by international standards, albeit one with less grinding poverty than much of the rest of Africa. Indeed today Morocco is ranked in 121st place out of 189 countries and territories in 2019 in terms of life expectancy, literacy, access to knowledge and the living standards of a country. Although only 19% of the country's population of 36.47 million (2019) live in poverty, that's still a lot of people, and this poverty has led to many children being abandoned making their way to the cities where they live on the streets ~ it is estimated that there are seven thousand street children in Casablanca alone. To survive many rob and find comfort in taking drugs to escape their plight: One 13yr old stated "I take drugs to forget about my situation and to prevent myself from committing a crime." As such those looking to undertake volunteer work in Morocco may well find themselves working with street children or in medical settings. There are also openings working to empower women and girls as well as working in orphanages and teaching English in schools. If you do visit Morocco for an awesome volunteer experience remember to leave some time in your schedule for a bit of sightseeing in a country beautiful coastal villages, remote outposts and exquisite towns reflecting the culture of Africa and the Arab world. Especially worth a visit is the old city of Marrakesh Medina, Casablanca's landmark building, the Hassan II Mosque and the Roman ruins of Volubilis which can be visited from nearby Meknes or Fes.

Please note that many volunteer opportunities in Morocco have been put on hold because of travel restrictions related to the COVID-19 pandemic. Hopefuly they will be back up and running soon. In the meantime, if you run or know of a volunteer work project in Morocco let us know by contacting here. We look forward to hearing from you!
---
The Lighthouse Project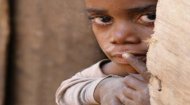 In a shameless bit of self-promotion, read this novel by the African Volunteer Network team about volunteering in Uganda. "Well worth the read especially for those working with non-profits abroad. In fact, it should be required reading."
---
Moroccan Children's Trust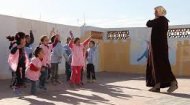 A range of projects in Morocco from helping street children to working in a primary school and more!
---
Volunteer Morocco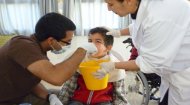 Offers a range of health setting placements for qualified and non qualified medics.
---
Moroccan Center For Arabic Studies



MCAS has a range of volunteer work projects in Morocco, including teaching English and childcare.
---
CASA Voluntary Work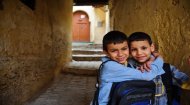 Volunteer work with communities in Morocco in rural and community development settings.
---
Atlas Morocco



Volunteer work in Asni providing education and environmental conservation projects.
---
EFA Morocco



Volunteer work helping girls in Morocco to improve their academic performance and language skills.
---
Walou



Volunteer work with street children in Morocco where even five year olds are abandoned.
---
AVEC



Improving the physical shape of schools and teaching kids your native languages in several villages in Ouarzazate.
---
Morocco Profile



Find out more about Morocco, its people and what daily life is like there in our Moroccan profile pages.
---