Volunteer Liberia

With a population of 4.937 million (2019), Liberia was a relatively peaceful nation until 1980 when the president William R. Tolbert Jr. and most of his cabinet were executed in a military coup headed by Master Sergeant Samuel Doe. A civil war erupted that saw the newly installed President Doe later captured, tortured and killed by one Charles Taylor. In 2006 Taylor himself was found guilty of crimes against humanity and sentenced to fifty years in prison. The life sentence he left behind for Liberia was much more severe; 250,000 lives were lost, infrastructure destroyed, 84% of its population living in poverty and Liberia itself being ranked in 175th place out of 189 countries and territories in 2019 in terms of life expectancy, literacy, access to knowledge and the living standards of a country. Today the after effects of the long civil war are still being felt with one in ten of the entire population being an orphaned child in a country where there simply aren't enough adults to care for them, and a country where serious mental health problems as a result of the war are epidemic. This is hardly surprising when you consider that 87% of all children in Liberia had witnessed a family member killed, 60% had seen other children beaten to death whilst 84% reported that they had experienced being "surrounded by, lying underneath or stepping on" dead bodies. As one girl reminisced "When I close my eyes, all I can see is the war. I often think about taking my own life."

There are many volunteer work placements in Liberia focusing on education, mental health and orphan care however we would recommend that only older, experienced volunteers go there. Yes Liberia is much in need of volunteer help, but the challenges there are so severe they can be overwhelming for a volunteer not used to such conditions. Please note that many of these volunteer opportunities in Liberia have been put on hold because of travel restrictions related to the COVID-19 pandemic. Hopefuly they will be back up and running soon. In the meantime, if you run or know of a volunteer work project in Liberia let us know by contacting here. We look forward to hearing from you!
---
The Lighthouse Project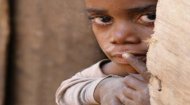 In a shameless bit of self-promotion, read this novel by the African Volunteer Network team about volunteering in Uganda. "Well worth the read especially for those working with non-profits abroad. In fact, it should be required reading."
---
Medical International Teams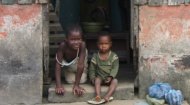 By volunteering with MIT in Liberia, you will help provide urgent health care to the suffering people.
---
Yes Liberia



Volunteer work to create better lives in Liberia especially for children and their communities.
---
Franciscan Works



A faith based volunteer program working with children disadvantaged or orphaned in the civil war.
---
HelpStay



Regularly update volunteer work placements in Liberia on the HelpStay bulletin board.
---
Our School Liberia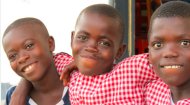 Only limited volunteer placements are available at any given time and these will be reserved for those who are most compatible with the school's outlook and needs.
---
Concern Worldwide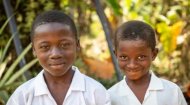 Their response in post-civil war Liberia focuses on not only helping those in dire need, but also supporting communities to take control of their own lives.
---
VOSIEDA



Volunteers for Sustainable Development in Africa (VOSIEDA West Africa) is a Liberian non-profit and a network of development professionals working to promote prosperity, reduce extreme poverty, and strengthen peace and stability in Liberia and West Africa's Mano River Union Basin region.
---
Liberia Profile



Find out more about Liberia its people and what daily life is like there in our Liberia profile pages.
---