Volunteer Lesotho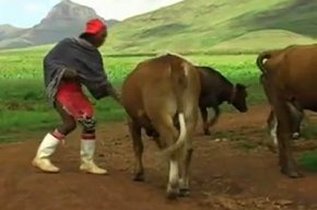 It's hard to accept that the mountain kingdom of Lesotho faces extinction as AIDS/HIV has ravaged the population of just 2.125 million (2019) with a quarter of all adults having the virus and half of all women in the country being infected. With a life expectancy of 53.70 years (2018) Lesotho is ranked in 165th place out of 189 countries and territories in 2019 in terms of life expectancy, literacy, access to knowledge and the living standards of a country. One in three children is an orphan, 40% of under fives are malnourished and the country they will grow up in faces water scarcity with the UN estimating that just 3% of the country's land will be farmable within 25 years. It's understandable therefore that most volunteer work programs in Lesotho focus on caring for orphans, teaching projects and agricultural sustainability as well as construction work addressing the country's urgent water needs. Other volunteer work involves supporting families headed by children themselves whose parents have passed as well as securing and promoting the right of girls and women.

Please note that many volunteer opportunities in Lesotho have been put on hold because of travel restrictions related to the COVID-19 pandemic. Hopefuly they will be back up and running soon. In the meantime, if you run or know of a volunteer work project in Lesotho let us know by contacting here. We look forward to hearing from you!
---
The Lighthouse Project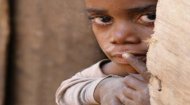 In a shameless bit of self-promotion, read this novel by the African Volunteer Network team about volunteering in Uganda. "Well worth the read especially for those working with non-profits abroad. In fact, it should be required reading."
---
Lets Go Lesotho



Projects within professional organisations that provide community development work in Lesotho.
---
Caritas Lesotho



Volunteer work with special concern for Lesotho's estimated 140,000 orphans and vulnerable children.
---
Beautiful Gate



A faith based organisation that cares for children abandoned or affected/ infected by HIV/AIDS.
---
Action Lesotho



Action Lesotho is a development NGO working in Lesotho to improve health and alleviate poverty.
---
Baobab



A range of volunteer work in Lesotho from teaching to health and community strengthening.
---
Help Lesotho



Construction, project management, psycho-social support, teaching/tutoring and facilitation.
---
Habitat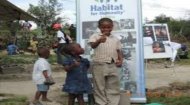 Help transform communities by providing decent, clean and affordable shelter to Lesotho families.
---
Red Cross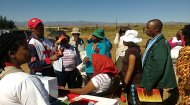 Volunteer with the Red Cross in Lesotho for a wide range of development and response programs.
---
Lesotho Profile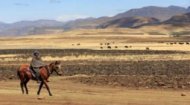 Find out more about Lesotho its people and what daily life is like there in our Lesotho profile pages.
---