Tanzania Profile

The country known as Tanzania today was formed by a merger in 1964 of the former British colonies of Tanganyika which gained independence in 1961 and the island of Zanzibar which gained its independence in 1963. With a population of 58.01 million (2019), Tanzania is recorded as being one of the oldest populated areas on Earth with hominid fossils discovered there dating back some two million years. Julius Nyerere was Tanzania's first president and he took Tanzania down the route of nationalising many industries including the banking sector. By the late 1970s with its economy ailing, Tanzania turned to China for assistance which was duly provided at the cost of using imported Chinese labour. At this time Tanzania's economy was further weakened by a costly military intervention to oust President Idi Amin from neighbouring Uganda. Nyerere retired in 1985 to be replaced by Zanzibar President Ali Mwinyi. A new constitution was introduced in 1992 with multi party elections in 1995 making Benjamin Mkapa president; a presidency that promoted a free market economy attracting much needed inward investment. John Pombe Joseph Magufuli was the fifth president of Tanzania, serving from 2015 until his death on 17th March 2021. He leaves behind a deeply polarized nation as he wielded the considerable power of Tanzania's executive to shut down critical voices and did not tolerate dissent.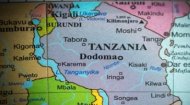 Whilst today Tanzania enjoys relative political stability, it still faces many challenges not least its high levels of poverty with many of its citizens living under the poverty line. Tanzania is in 163rd place out of 189 countries and territories in 2019 when ranked in terms of life expectancy, literacy, access to knowledge and the living standards of a country. The average age in the country is just 18 years old and life expectancy 65.02 years (2018). One in every six children die before their fifth birthday and over three million children do not attend school, with two million children orphaned through AIDS/HIV. As with many countries in the region, Tanzania is facing up to the challenges of climate change with the World Bank reporting "More than 80% of the population of Tanzania relies directly on agriculture for their livelihoods; a 10% reduction in rainfall would in effect make most of Tanzania unsuitable for maize." In other parts of the country, where trees and vegetation have been cleared to make room for homes for Tanzania's rapidly increasing population, flooding is becoming a major issue with no where for the rainfall to run off. Such floods have left dozens dead and tens of thousands homeless.

Although a destination of choice for volunteers and tourists alike, travellers are advised to avoide ferries where there have been a number of disaster claiming hundreds of lives due to poor safety and, like in most of east Africa, long distance buses are often involved in accidents which can be fatal. Please be aware that as from 1s June 2019 plastic bags have been banned for environmental reasons and during the rainy seasons, from the end of March until May and then from October to the middle of December, exceptionally heavy rainfall and strong winds can occur. There are also increasing concerns about terrorist attacks in Tanzania.