What is Ramadan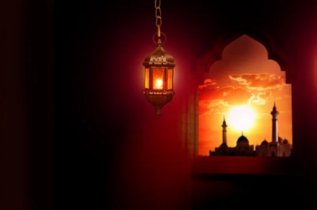 There are many misconceptions about Ramadan. The video (below) seeks to answer the question 'What is Ramadan' and provide understanding about how the month fits within the culture of the Islamic world that encompasses much of west, north and east Africa. Ramadan falls within the ninth month of the Islamic calendar as it was within this month that the first verses of the Koran were revealed by Allah (God) and therefore make the month a suitable time to pray more than usual and seek to honour Allah by fasting during daylight hours and acting in a manner that sheds everyday sins.

Ramadan is celebrated with fasting in many African countries including Morocco, Western Sahara, Tunisia, Algeria, Egypt, and Libya in the north; Djibouti, Sudan, Gambia, Guinea, Mali, Mauritania, Niger, Senegal and Somalia in east and west Africa and also in Zanzibar (Tanzania) and Kenya's coastal towns of Mombasa, Malindi and Lamu. Areas of Nigeria and Ethiopia also celebrate Ramadan. If you are travelling to Africa to volunteer during Ramadan, there is no expectation that you are also expected to fast during the month although tourists are expected to be respectful of the celebration, dress conservatively and minimise outdoor eating and drinking. Tourists may also find some amenities closed and the general population more lethargic than usual having woken up early to consume food before sunrise to sustain them during the daylight hours.
---

Information, video and background history about the Maghreb where there is some limited volunteer work.
---
---
What is Ramadan: Islam in Africa



Information about the growth of Islam in Africa together with facts and figures about Islam per country..
---
---