Volunteer Ivory Coast

The Ivory Coast or, as it would prefer to be called, the Republic of Cote d'Ivoire, is an example of Africa gone wrong insofar as, following independence, it was a safe, secure and economically viable state unlike so many of its neighbours, yet threw all of that away through greed and corruption to make itself a failed state by the turn of last century. Today the Ivory Coast is ranked in 162nd place out of 189 countries and territories in 2019 in terms of life expectancy, literacy, access to knowledge and the living standards of a country. Life expectancy stands at 57.42yrs (2018) and infant and under five mortality rates are among the highest in the world. Violence against children is commonplace, being seen as a cultural norm and grinding poverty affects most of the population, many of who are still displaced from the wars. Given the instability in the Ivory Coast, and what stability there is often enforced by outside peacekeepers, the volunteer work sector does not flourish in the Ivory Coast. Rather much work there focuses on infrastructure rebuilding, providing emergency and humanitarian aid and relief and working with the hundreds of thousands of orphaned and abandoned children, some through war, some through HIV/AIDS. There are also health care and educational/teaching volunteer work openings in the Ivory Coast.

Please note that the few volunteer opportunities in Cote d'Ivoire have been put on hold because of travel restrictions related to the COVID-19 pandemic. Hopefuly they will be back up and running soon. In the meantime, if you run or know of a volunteer work project in the Cote d'Ivoire, please let us know by contacting here. We look forward to hearing from you!
---
The Lighthouse Project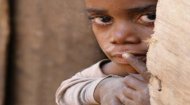 In a shameless bit of self-promotion, read this novel by the African Volunteer Network team about volunteering in Uganda. "Well worth the read especially for those working with non-profits abroad. In fact, it should be required reading."
---
Wonder Foundation



Various health programs to educate local citizens about proper sanitation mechanisms.
---
Habitat for Humanity



Volunteer for The Healthy Homes project, part the Orphans and Vulnerable Groups programme.
---
Red Cross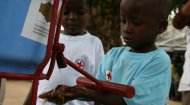 Emergency assistance and humanitarian aid to communities across the Ivory Coast.
---
Reto Juvenil Internacional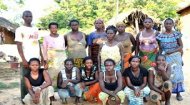 Volunteer work includes empowering groups, farmer groups, handicarft manufacture and innovative practices in small business production.
---
Ivory Coast Profile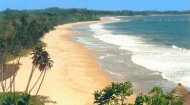 Find out more about Ivory Coast, its people and what daily life is like there in our Ivory Coast profile pages.
---