Volunteer Equatorial Guinea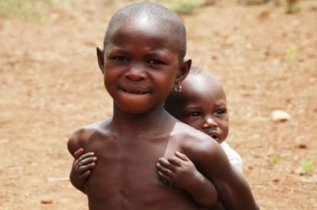 Two things affect the volunteer work project outlook in Equatorial Guinea. Firstly it has a population of just 1.356m (2019) and secondly it is sub-Saharan Africa's third largest oil exporter making for a thriving economy albeit a very unbalanced one with allegations that most of the country's wealth is siphoned off to line the pockets of the ruling elite. Indeed despite this wealth Equatorial Guinea remains in 145th place out of 186 countries and territories in 2019 when ranked in terms of life expectancy, literacy, access to knowledge and the living standards of a country. Nearly three quarters of the population live under the poverty line whilst the offshore oil industry engages mainly foreign workers leaving the local population to live off subsistence farming without access to electricity, basic education or heath care facilities. As advised there are few volunteer work placements in Equatorial Guinea and those that do exist focus on caring for orphaned children and promoting access to education, nutrition and health care as well as family strengthening.

Please note that many volunteer opportunities in Equatorial Guinea have been put on hold because of travel restrictions related to the COVID-19 pandemic. Hopefuly they will be back up and running soon. In the meantime, if you run or know of a volunteer work project in Equatorial Guinea let us know by contacting here. We look forward to hearing from you!
---
The Lighthouse Project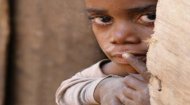 In a shameless bit of self-promotion, read this novel by the African Volunteer Network team about volunteering in Uganda. "Well worth the read especially for those working with non-profits abroad. In fact, it should be required reading."
---
Children of Equatorial Guinea



Humanium is an international child sponsorship NGO dedicated to stopping violations of children's rights throughout the world.
---
Red Cross of Equatorial Guinea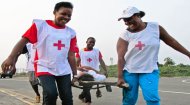 Based in Malabo, the Red Cross of Equatorial Guinea carries out humanitarian and other required works.
---
Bata Socio Sporting School



A sports project based in the port city of Bata in Equatorial Guinea working with disadvantaged children.
---
Biotfoundation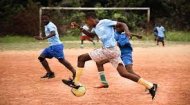 BIOT seek to empower childhood and adolescence values to enhance personal and human development to become an engine of social change in the world.
---
Equatorial Guinea Profile



Find out more about Equatorial Guinea, its people and what daily life is like there in our Equatorial Guinea profile pages.
---