Volunteer Egypt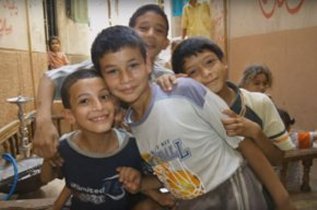 Think of Egypt and you probably think of pyramids and sand. Well, yes, but for the country's population of 100.4 million (2019) life is fast and cramped with most of the population squeezed in overcrowded conditions along the life supporting Nile River, an area of about 40,000 square kilometres (15,000 sq mi), where the only arable land is found. According to the country's official statistics agency's report on December 3 2020, Egypt's poverty rate declined to 29.7 percent in the 2019-2020 fiscal year, down from 32.5 percent two years earlier however, despite being the second largest economy in Africa and the world's 33rd-largest economy by nominal GDP, and relatively rich by African standards, Egypt remains in 116th place out of 189 countries and territories in 2019 when ranked in terms of life expectancy, literacy, access to knowledge and the living standards of a country. There are volunteer work opportunities in Egypt however not on the scale of pre-revolution year of 2011 and the resignation of President Hosni Mubarak. Nevertheless you can get involved in a number of volunteer work projects, but seek safety advice from your foreign office first as the safety of foreigners is not what it was.

Please note that many volunteer opportunities in Egypt have been put on hold because of travel restrictions related to the COVID-19 pandemic. Hopefuly they will be back up and running soon. In the meantime, if you run or know of a volunteer work project in Egypt let us know by contacting here. We look forward to hearing from you!
---
The Lighthouse Project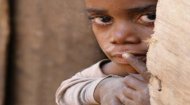 In a shameless bit of self-promotion, read this novel by the African Volunteer Network team about volunteering in Uganda. "Well worth the read especially for those working with non-profits abroad. In fact, it should be required reading."
---
African Hope



To give the refugee students some extra attention, the teachers of AHLC could use some help!
---
Habitat



Help transform communities by providing decent, clean and affordable shelter to Egyptian families.
---
The Makhad Trust



Working with nomadic people in Egypt to promote sustainable living and protect their culture.
---
Ace Egypt



Animal Care in Egypt provides volunteer work placements caring for working animals in Egypt.
---
Habiba



Volunteer work on an organic farm promoting sustainable agriculture on the Sinai peninsula.
---
The Brooke



Treating working animals and educating their owners in animal welfare across communities in Egypt.
---
Coptic Orphans



An opportunity to undertake community based volunteer work with Coptic orphans in Egypt.
---
Egypt Profile



Find out more about Egypt, its people and what daily life is like there in our Egypt profile pages.
---