Schools in Uganda

Cont/...
The school year starts at the end of January, although many children drift in much later if their parents haven't raised enough to pay their initial school fees. There are three terms with the main break running during December and January. Some children attend nursery school from the age of three, however most children in Uganda start their education at the age of five or six in primary education which lasts for for seven years from Primary 1 to Primary 7. Many children start late, drop out or fail their end of year exams preventing progression ~ only 56% of children complete their primary education in Uganda. As such, many primary school classrooms, which can cater for an average of 49.93 pupils, will normally have children of variable ages in them. Many rural schools don't have access to electricity and classrooms have no glass windows and are built with tin roofs meaning that during the heavy daily rain that lasts for an hour or so, pupils are likely to get wet and teachers struggle to be heard as the rain pummels against the echoing roof and, if you haven't actually experienced that, when Ugandan rain falls, it falls hard, very hard!

At the end of Primary 7, children will take their PLE exams (Primary Leaving Exams) which informs their future educational path. The boy referred to above who was often too sore to hold a pencil recently undertook these exams scoring a 6 aggregate (English-D1; mathematics-D1; science-D2 and social studies-D2) just short of the best possible achievable mark of Aggregate 4 and well above the worst result of Aggregate 36. And this from a 13yr old teenager who was an orphan, shared a bed with his 20yr old cousin and lived in a home with no electric or water with a family income of just 10UK a month for five of them after bills. Quite an achievement or, as he emailed on getting his results "Nice day".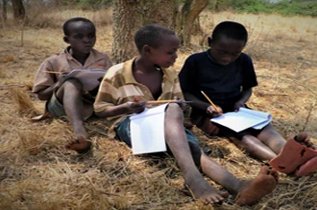 Many of those who could progress to secondary school, having passed their PLEs, do not do so as they have competing demands to work within the family with many additionally seeing further education futile as there are no jobs in any event. In fact a lowly 12% progress from primary into senior education (128th place out of 135 countries where data is available.) Senior education in Uganda is split into two stages; lower secondary of four years at the end of which students sit their Uganda Certificate of Education (UCE) exams, better known locally as O-level examinations, and Upper Secondary of two further years ending with Uganda Advanced Certificate of Education (UACE) in three subjects, again, commonly called A-Levels. (Some of a less education inclinated will attend technical colleges instead of lower secondary.)

Tertiary education is available for those who pass their A-levels and normally means university or other institutions that offer certificates and awards. Only around 3% of students progress to tertiary education, not least because of its costs and the fact that in the country itself there are only about 25,000 places available for 65,000 qualified children ~ leaving wealthier families with the only option of sending their children abroad. The primary curriculum which was initially established by the British in the early 20th Century was geared towards equipping students with the theoretical knowledge to help run the colony but has recently been revamped to concentrate on seven major 'themes': social studies, science, languages, maths, creative arts, technology and enterprise and lastly life education. The latter being introduced to equip Uganda's children with the necessary life skills to survive in a world where for many if not most theoretical concepts are meaningless when you have to grow your own food and be a valued member of your village community to survive.

One of the problems with Uganda education is what exactly do you do with it. Older students leave university and can't find jobs so children in local areas can do very little with their education. As one 12yr old, who went for a meal at a 'resort' with a member of staff at the African Volunteer Network commented as he looked at the items on the table ranging from ketchup to plates ~ they were all made in Kenya or China ~ "we make nothing here, there are no jobs." Indeed Uganda has one of the highest youth unemployment rates in the world running at 80%. This issue is further explored in the video below.
---
Schools in Uganda: Volunteer in Uganda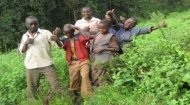 Check out all the latest fee paying and free African volunteer work placements and charity work job opportunities abroad with local projects and volunteering organisations in Uganda.
---
Schools in Uganda: African Education News



All the latest and breaking African education news headlines from across Africa including Uganda.
---
---
Schools in Uganda: Sponsor a Child in Uganda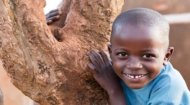 Details of how to sponsor children in Uganda with Ugandan child sponsor organisations, charities, programs and projects.
---
Schools in Uganda: Uganda Country Profile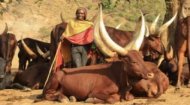 In another of our African country profiles, find out all about Uganda in a series of information articles, latest daily news, videos, and images together with volunteering and child sponsorship opportunities.
---
---