Volunteer Sierra Leone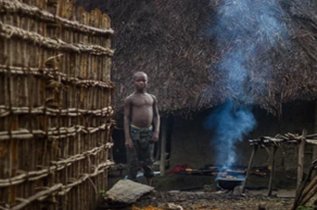 Sierra Leone gained its independence from The United Kingdom in 1961 and appeared to handle the transition well whilst other newly independent states broke down into tribal warfare. However by 1991 a civil war broke out that proved to be one of the cruellest and most destructive in human history, at least in the last century. Out of a population of just six million by the end of hostilities 50,000 were left dead, many more wounded, disabled and/or orphaned and two million displaced. Although the war has been finished for over a decade its impact still deeply affects a scarred society in Sierra Leone leaving it in 182nd place out of 189 countries and territories in 2019 when ranked in terms of life expectancy, literacy, access to knowledge and the living standards of a country. Worse than the poverty, worse than the destruction of most of the country's infrastructure was and is the psychological damage to all the children who were killed or forced to take up arms as child soldiers and murder those within their own communities leaving a legacy of hopelessness and abandonment at the end of the war. These children had no where to go and no-one would welcome them. Volunteer work opportunities in Sierra Leone consequently focus on rebuilding works ~ schools, hospitals and orphanages ~ as well as health care and rolling out HIV awareness and prevention campaigns. There is also the opportunity to work with former child soldiers, sometimes just listening.

Please note many volunteer work opportunities in Sierra Leone have been put on hold because of travel restrictions related to the COVID-19 pandemic. Hopefuly they will be back up and running soon. In the meantime, if you run or know of a volunteer work project in Sierra Leone let us know by contacting here. We look forward to hearing from you!
---
The Lighthouse Project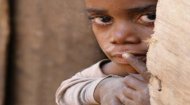 In a shameless bit of self-promotion, read this novel by the African Volunteer Network team about volunteering in Uganda. "Well worth the read especially for those working with non-profits abroad. In fact, it should be required reading."
---
We Yone Child Foundation



Volunteer work in Sierra Leone improving the lives of vulnerable children and their families through quality education and life empowering opportunities.
---
Tacugama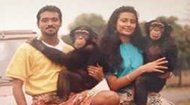 The Tacugama chimpanzee sanctuary provides a safe home for orphaned and endangered chimpanzees.
---
EduAid



EducAid runs an educational network to support to vulnerable young people in Sierra Leone.
---
King's Sierra Leone Partnership



Building a strong and resilient health system in Sierra Leone by building the capacity of individuals, institutions, and systems to improve health outcomes.
---
Red Cross



The Sierra Leone Red Cross Society (SLRCS) is renewing its efforts and engagements with individuals and institutions on the expedience of First Aid for all.
---
The Empowering Children School Sierra Leone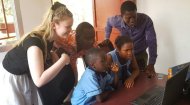 The Empowering Children and Youth Sierra Leone organization hopes to connect with people who have the initiative, strength, and desire to make a difference. They are looking for volunteers from all over the world who will work for a time span ranging from two weeks to several months at the Empowering Children School in Sierra Leone.
---
Cids4Kids



CIDS 4 KIDS project works to transform the lives of children affected by extreme poverty, hunger, illness, persecution, abuse, and neglect. Our projects focus on helping some of the most disadvantaged, socially excluded, vulnerable children and young people in Freetown and Port Loko district, Sierra Leone.
---
Sierra Leone Profile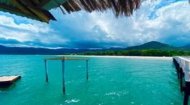 Find out more about Sierra Leone, its people and what daily life is like there in our Sierra Leone profile pages.
---