Volunteer Namibia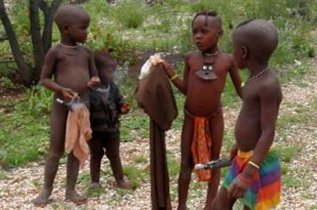 The number of volunteer work projects in Namibia is reflected in the size of its population, just 2.495 million (2019), who live in one of the lowest population density countries on the planet with just 1.4 people for every square mile. That's hardly surprising when its remembered that, although three times the size of the United Kingdom, Namibia is mostly covered in desert with scarce water resources. After a guerrilla war against South African that lasted from 1966 to 1990, Namibia today is considered a stable democracy being in 130th place out of 189 countries and territories in 2019 when ranked in terms of life expectancy, literacy, access to knowledge and the living standards of a country. Despite this like so many other sub-Saharan countries Namibia has fallen victim to the deadly spread of the HIV/AIDS virus leaving one quarter of the entire population infected and 60,000 children orphaned (with 120,000 children orphaned in total.) Trafficking is also a known problem in Namibia, but as with so many other African countries of no tradition of making or retaining birth certificates, who can prove who they are or what child "belongs" to what family allows this trade to flourish largely unchecked. Volunteer work programs in Namibia inevitably focus on supporting AIDS orphans, rolling out preventative health care programs as well as conservation projects to maintain the country's ecosystem.

Please note that many volunteer opportunities in Namibia have been put on hold because of travel restrictions related to the COVID-19 pandemic. Hopefuly they will be back up and running soon. In the meantime, if you run or know of a volunteer work project in Namibia let us know by contacting here. We look forward to hearing from you!
---
The Lighthouse Project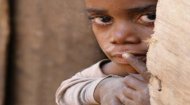 In a shameless bit of self-promotion, read this novel by the African Volunteer Network team about volunteering in Uganda. "Well worth the read especially for those working with non-profits abroad. In fact, it should be required reading."
---
Dolam Children's Home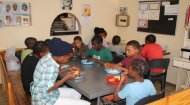 Volunteer work includes providing shelter, support and a loving, open and homely environment to orphaned and vulnerable children.
---
Naankuse



A wide range of volunteer opportunities to preserve and conserve the Namibian ecosystem.
---
Namibia Wildlife Sanctuary



Volunteer work opportunities in wildlife, research and medical care at the Namibia Wildlife Sanctuary.
---
Mammadu



Volunteer work across a range of projects with children in need in Namibia or in orphanage settings.
---
African Impact



Volunteer work in Namibia collecting field research on the unique wildlife in the reserve by leading biodiversity surveys, embarking on game counts, deploying camera traps, and more.
---
EHRA



Volunteer in elephant conservation work sleeping wild under the stars in the Namibian desert!
---
Namibia Profile



Find out more about Namibia, its people and what daily life is like there in our Namibia profile pages.
---